Arsenal striker Olivier Giroud has revealed that he does not spend too much time pondering over the boo boys who were on his back after it was announced that Karim Benzema would not be part of the French team for the Euros. A small section of the fans were against Giroud and subjected him to jeers each time he took the field in the friendlies organised before the tournament.
However, Giroud, who has three goals and two assists thus far in the competition, is not too fussed by the relative antipathy towards him and insists that he does not take any insult to heart and tries to do his job as well as he can. Giroud has 10 goals in his last 11 starts for France but insists that he does not hold any ill will against Benzema, who has scored 27 goals in 81 appearances for the national team. The French blasted their way into the semi-finals of the Euros with a 5-2 win over Iceland, with Giroud finding the back of the net twice, alongside Dimitri Payet, Antoine Griezmann and Paul Pogba.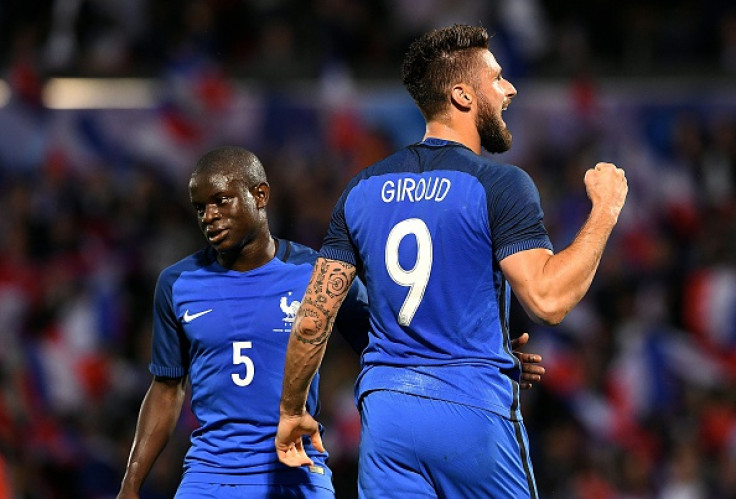 "When people boo you it is never nice. So the best thing to do is answer on the pitch, as I used to do in the past. I do my best to do it," Giroud said, as quoted by the Mirror. To be honest I'm not thinking about that, I'm totally focused on the team's objectives. I'm not turning into anything personal. Karim is a player in the France team.
"He will be back in the team. But I'm enjoying the competition with the France team and I'm trying to help us achieve our objective. Full stop. I feel very good in this team and take a lot of pleasure from the pitch. I am working well with the other strikers and team-mates, even the guys on the bench we have a good team cohesion.
"I have played 63 games - even if I did not start a lot of them! I feel good physically and mentally. We all want to write a good page in history and we feel very good. We feel strong.