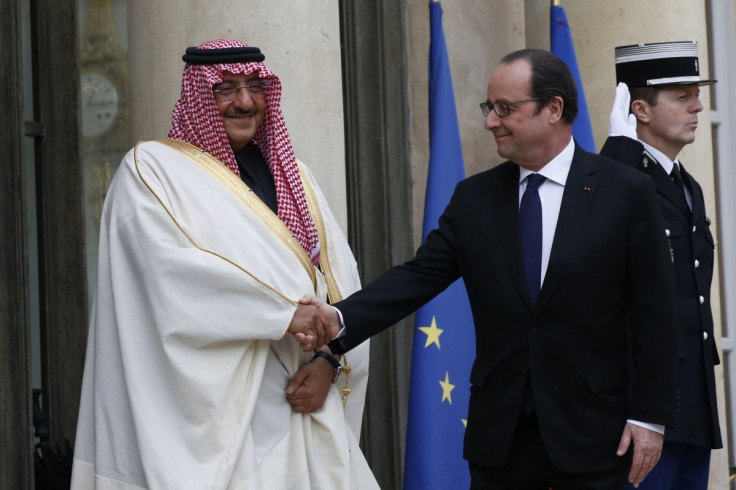 French President Francois Hollande has awarded the Legion d'Honneur, the country's highest honour, to Saudi Arabia's crown prince Mohammed bin Nayef for his anti-terrorism efforts in the region and worldwide. The move has ruffled the feathers of rights activists, who have been criticising the kingdom's death penalties.
The French government, which was one of the vocal opponents of the recent mass executions that took in Saudi Arabia recently, awarded the visiting Nayef in a relatively low-key fashion. The French presidential office did not release any statement on the Saudi royal's visit, which took place on 4 March. But, the Elysee Palace later confirmed that he was given the honour.
According to the kingdom's regime-run Saudi Press Agency, Nayef was given the award for his "efforts in the fight against terrorism and extremism". The Legion d'Honneur was set up by Napoleon Bonaparte in 1802 and is considered the top honour.
An aide for Hollande told the AFP news agency on the condition of anonymity that Nayef was granted the honour as a "foreign individual, a common protocol practice". Many in social media have poured scorn on the French decision, which comes within months of Paris calling the January mass executions "deeply deplorable".
Relations between the two countries have been healthy in recent years. Saudi Arabia remains a major purchaser of French arms and the two nations have also been key partners in the Syrian conflict.