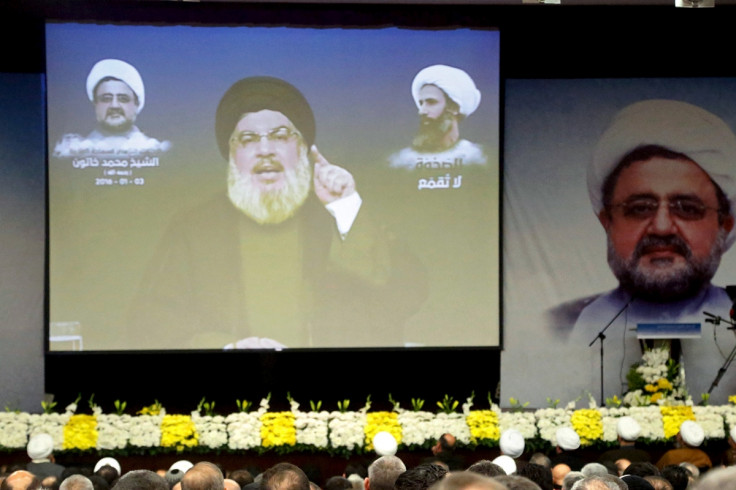 Sunni-dominated Gulf monarchies have designated Hezbollah – Lebanon's key Shia power broker – as a terrorist organisation. The action from the six-member Gulf Cooperation Council (GCC) claims to have taken the action in response to "hostile actions of the militia who recruit the young people (of the Gulf) for terrorist acts", according to the group's secretary general, Abdullatif al-Zayani.
The move signals a further deterioration in ties between Beirut and other Gulf states following Saudi Arabia's decision to stop $3bn (£2.15bn) in aid to the Lebanese army last month. Riyadh took the decision in response to the Lebanese government's failure to denounce attacks on its diplomatic missions in Iran in January following the execution of prominent Shia cleric Sheikh Nimr al-Nimr.
An unnamed Saudi official added that Riyadh would undertake "a comprehensive review of its relations with the Lebanese republic". He also referred to Lebanon's refusal to join the Arab League as a factor in the decision to reevaluate relations with the Middle Eastern commercial hub.
The latest action is likely to exacerbate tensions which were heightened after Saudi-owned TV station MBC broadcast a clip mocking Hezbollah's leader Hassan Nasrallah. The transmission resulted in riots in the capital Beirut and eastern Lebanon on 27 February, as the group's supporters blocked streets with burning tyres in protest.
"It is clear that since... the announcement to halt grants and other Saudi measures we have entered a new phase of political and media struggle which Saudi Arabia has escalated," Nasrallah said. He added that the Saudi goal was to force Hezbollah from Lebanese politics, even if it leads to strife and "the collapse of the government" in the country. "Saudi doesn't care," Nasrallah continued. "We see that the continuation of the government is a national interest and we do not intend to resign from it."
Hezbollah is supported by Shia Iran – another regional superpower that backs opposing sides in the ongoing conflicts in Yemen and Syria.
The GCC economic and political alliance includes Saudi Arabia, Kuwait, the United Arab Emirates (UAE), Oman, Qatar and Bahrain. Between them, they possess almost half the world's oil reserves.