Gunmen who slaughtered 16 people in a care home in Yemen last week also abducted an Indian priest during the attack, according to officials in Aden and India. An Indian nun was also killed in the assault along with at least five Ethiopians and several Yemenis in the Catholic care home for the elderly that was established by a charity founded by Mother Teresa.
Indian Foreign Minister, Sushma Swaraj, announced on her Twitter account that an Indian national identified as Father Tom Uzhunnalil had been "abducted by terrorists." In a series of tweets she said that Indian officials in neighbouring Djibouti were trying to "secure his release."
No one has claimed responsibility for the attack, but al-Qaeda has a strong presence in the country and a local branch of Islamic State (Isis) has claimed responsibility for a string of deadly attacks in Aden in recent months.
The attackers stormed the care home with automatic weapons and gained access to the facility after killing a security guard. They then separated four Indian nuns working at the medical facility from others and opened fire.
The motive for the attack is not clear. The gunmen managed to flee without being confronted. Reports from Aden have said the nursing home had around 80 residents, who were unharmed.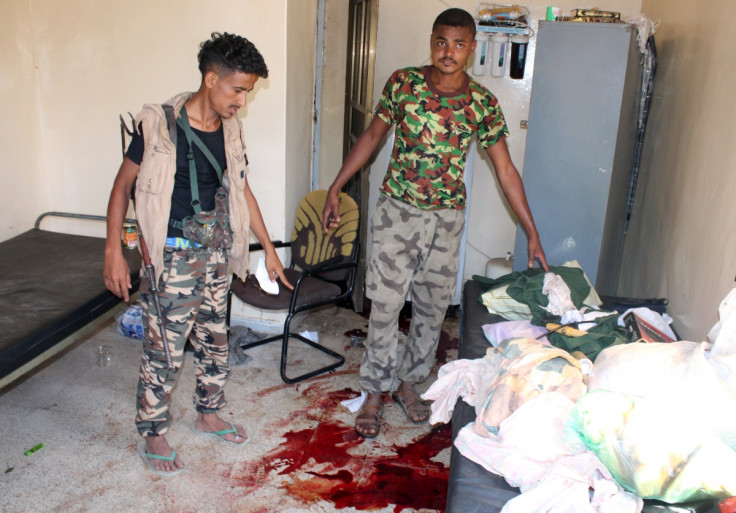 Yemeni officials in Aden confirmed that the priest had been kidnapped state news agency Saba said, quoting a source in the Aden office of President Abd-Rabbu Mansour Hadi: "These terrorist acts have continued and have touched the innocent, the peaceful, the unarmed and religious figures."
Pope Francis condemned the brutal slaying as a "act of senseless and diabolical violence" on Saturday in the port city of Aden that was. The Vatican's Secretary of State Pietro Parolin said: "He sends the assurance of his prayers for the dead and his spiritual closeness to their families and to all affected from this act of senseless and diabolical violence."
Yemen has been in a state of civil war since March 2015 when Houthi rebel fighters forced President Abd-Rabbu Mansour Hadi to flee to Saudi Arabia. An Arab coalition, assembled by the Saudis, were drawn into the conflict with the Iran-backed rebels on the receiving end of repeated airstrikes.