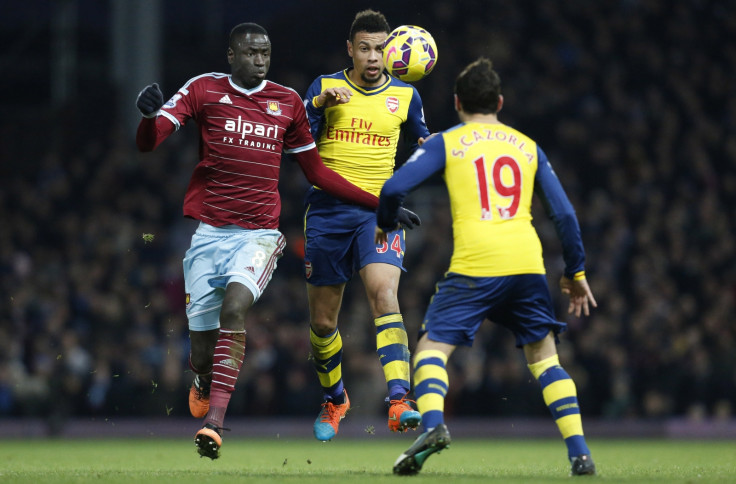 Arsenal midfielder Francis Coquelin has admitted his return to the Emirates Stadium from Charlton Athletic in December 2014 was "weird" as he didn't expect it at all.
Having failed to establish in Arsene Wenger's squad since his move to the Emirates Stadium in 2008 from Stade Lavallois, the 23-year-old midfielder was loaned to the Championship side in November even though his contract at North London is due to expire at the end of the season.
But after captain Mikel Arteta suffered an injury and with Jack Wilshere also out of action, Wenger was forced to recall him in a desperate attempt to address the lack of depth in the holding role position.
"It's weird because the way it happened was so sudden, so I didn't expect it," Coquelin explained, speaking to the Arsenal website.
"I trained with the team all week and on Monday I was going to see the Charlton manager with a few other people about a change of formation.
"He explained what he wanted me to do and told me I would be a big part of the formation. Then on the Thursday night, I was at home watching TV and got the call from Arsenal. That's football and you just need to take it."
Coquelin was not merely a backup for Mathieu Flamini but surprisingly a regular starter, playing a key role in the recent good run of the team with impressive victories over Manchester City and Aston Villa.
Wenger recently revealed the club have decided to reward him with a new contract, while the player has now thanked Charlton for giving him the chance to prove his worth and return to North London.
"I felt a little bit bad about Charlton because we had trained all week, were ready for the game and it was so sudden.
"It's part of football and my [focus] went to the Newcastle game as soon as Arsenal called me. I tried to give my best when I came on.
"Without Charlton, I probably wouldn't be here because I wasn't performing that well but they gave me the chance to play and I wasn't out of fitness when I came back. I think that helped me a lot."