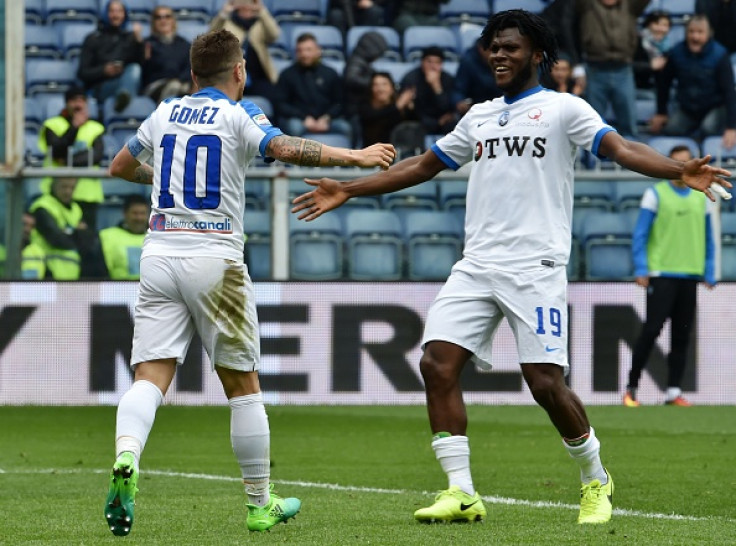 Twenty-year-old Atalanta midfielder Franck Kessie's agent has confirmed interest from a host of Premier League clubs as the Ivory Coast international looks to switch base in the summer. Currently, Roma are favourites to sign the player, who is valued in the range of £30m ($37m) by his club.
Manchester City, Chelsea, Arsenal, Liverpool and Everton have all been in the ear of Kessie's agent George Antangana, who is trying his best to get his client a good deal once the transfer window opens in the summer. He has already made 15 appearances for the Ivorians and has been earmarked as a player to watch in the future.
Kessie has scored six goals in 25 games for Atalanta this season. His agent has stressed that nothing is finalised and that his client is still weighing up options before making the best career move.
Antangana explained that Liverpool are an attractive club for Kessie because of Jurgen Klopp's history with young players, while adding that Arsenal manager Arsene Wenger is also major draw for him. City have Yaya Toure, who has been a role model for Kessie growing up.
"I must admit that Roma have the advantage for Kessie, but we haven't closed a deal yet because there are other top clubs interested who continue calling me," Atangana told Rai Sport, as quoted by the Daily Mail.
"There are many overseas clubs interested in him. Manchester City, where his friend Yaya Toure plays in the same role. Liverpool, where their manager Jurgen Klopp knows how to help young players develop. Then there's Arsenal, whose manager is very close to French-speaking players. I have to say they are not the only Premier League clubs who are after him, as there are many more too. Franck is close to many clubs and close to none."