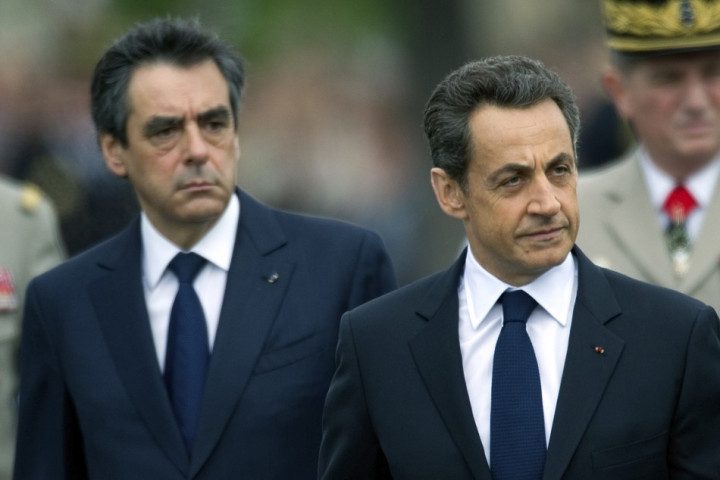 A video capturing former French prime minister Francois Fillon saying he will be a candidate in the next presidential election "no matter what" has caused a stir in France's political right.
Fillon's statement came days after his former boss Nicholas Sarkozy fuelled speculation that he is to return to the political scene.
"I'll be a candidate no matter what," Fillon is heard telling journalists during an informal conversation recorded moments after he received a decoration from Japanese emperor Akihito in Tokyo.
The declaration triggered turmoil in Fillon's UMP party, as it seemed to ignore the primary elections scheduled for 2016.
However, shortly after the video was posted online by the BFMTV media outlet, Fillon used twitter to clarify his thoughts.
"[There's] nothing new in my remarks in Tokyo. I just repeated my intention to run as a candidate for UMP 2016 primary elections," Fillon wrote.
UMP is locked in a leadership squabble between Fillon and party secretary-general Jean-François Copé, after both refused to accept defeat at the recent party chairman elections.
Sarkozy, who still enjoys the backing of many UMP supporters, recently exacerbated the row by backtracking on his pledge to quit politics for good after losing France's presidential election last year.
"The Socialist executive is in the process of collapsing on itself and I am very worried, "Sarkozy told Le Parisien earlier this week. "I am perhaps going to be obliged to return."
Sarkozy had made similar remarks in a March interview with Valeurs Actuelles.
"There will unfortunately come a time when the question will no longer be 'do you want to?' but 'have you got any choice?'" he said.
Fillon, who served as Sarkozy's prime minister from 2007 to 2012, reacted coldly to Sarkozy's words.
"I'm committed to political life; he is not," he commented.
Sarkozy's possible comeback is, however, threatened by legal proceedings involving the former president.
The 58-year-old former mayor of Neuilly-sur-Seine has been accused of receiving illegal funding from Liliane Bettencourt, the billionaire heiress to cosmetics giant L'Oréal, in 2007.
Authorities are also investigating whether Sarkozy's 2007 presidential campaign obtained funding from late Libyan dictator Muammar Gaddafi.
France is to hold presidential elections in 2017.