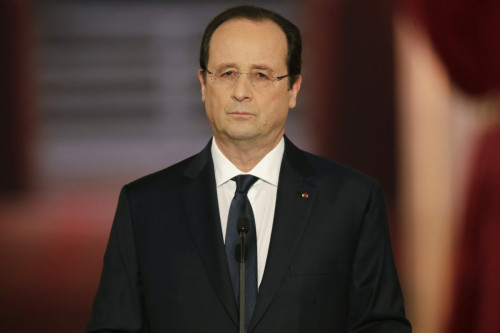 French President Francois Hollande has been having a secret affair with actress Julie Gayet for two years, according to French gossip magazine Closer.
In the latest report, Closer - which broke the story about the alleged romance - said Hollande used a second apartment in the west of Paris to meet Gayet. It also reported that the couple spent weekends together in the south of France.
Hollande allegedly found pretexts to avoid a holiday in Greece last year with his official partner, the former journalist Valerie Trierweiler, so he could go instead to his Correze constituency with Gayet.
Trierweiler was taken to a Paris hospital last week after taking "one pill too many" the night before magazine claims of the affair between her partner and the 41-year-old actress broke.
The first lady's staff said she was admitted at the Pitié-Salpêtrière Hospital, where Princess Diana died after a car crash in 1997, in a state of strong emotional shock.
She was initially due to be released after a couple of days but the length of her stay was extended to six.
Reports confirmed that Hollande confessed his love liaison with Gayet to Trierweiler as the two met at the Elysee palace the night before the scandal broke.
In the wake of the revelations, Gayet has taken legal action for breach of privacy and is seeking 50,000 euros (£41,000) in damages and 4,000 euros in legal costs.