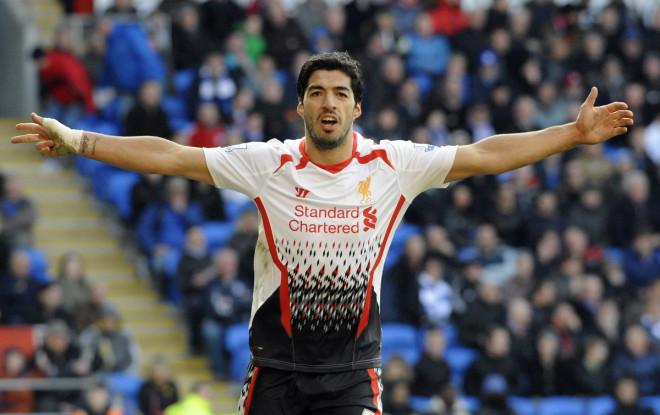 Frank de Boer has admitted Liverpool striker Luis Suarez will be more than welcome to rejoin Ajax in the future.
The Uruguayan international ended the season as the top scorer in the league with 31 goals. He was also named the PFA Player of the Year after his prolific form for the Reds. The striker signed for the Dutch club in 2007 but left the Amsterdam Arena in 2011 to join the Merseyside club.
Suarez has revealed that he wants to go back to Ajax and De Boer has expressed his joy after hearing the South American striker's comments, saying it is a good thing for the Dutch club.
"We're definitely interested if any of our former players are wishing to return. We do have interest as our former players certainly know about Ajax culture but we have to learn if they're fit into our gameplay," De Boer told Goal.com.
"Suarez has also become a bigger player than when he was at Ajax few years ago but, of course, it's a nice thing to hear that from Suarez. It's a good sign for Ajax."
Following his brilliant run for Liverpool in the domestic competition, Suarez is attracting interest from top clubs across Europe. The Reds hitman is on Barcelona and Real Madrid's radar as the two Spanish giants are set for the summer battle in landing the Uruguayan striker.
The Catalan club and the nine-time European champions are preparing a €100m bid for Suarez's signature.
Meanwhile, Suarez is delighted to end the season as the league's top scorer with 31 goals and help his side seal a place in the next season's Champions League.
"It is amazing. I can say that this has been the best season of my career. It is great that we have achieved Champions League football and I have taken a lot of praise for being top scorer," Suarez explained.
"So, it's been a nice season for me but, most importantly, I recognise much more the work of my team-mates. They have done a great job. If we all stay together, we can stay at this level. We have good players and a really good manager."