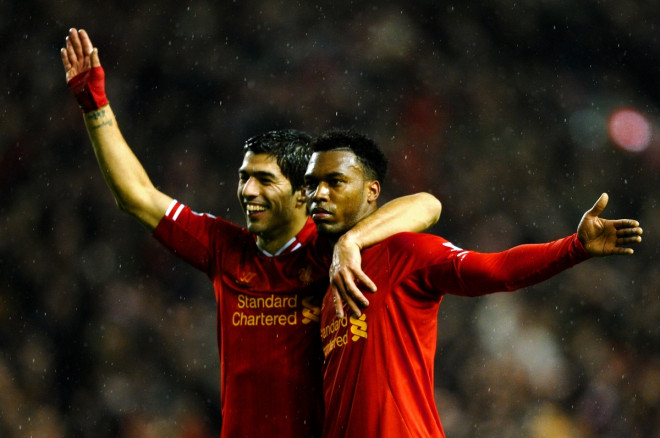 Liverpool striker Luis Suarez has revealed that he wants to go back to his former club Ajax.
The PFA Player of the Year, who has scored 31 goals thus far this season for Liverpool, revealed that his heart lies with the Dutch club and will do everything in his power to go back.
Suarez transferred to Anfield in January 2011 and has been a revelation since then, scoring goals for fun and has single-handedly helped the Reds challenge for the title this season.
The news will come as a major shock for Liverpool supporters, who have already been scarred by the player's antics last summer when he threatened to leave the club for Arsenal, who had put in a bid worth £40m.
The Uruguayan insisted that he owes Ajax, where he has scored 81 goals in 110 appearances, for much of his development and that he would love to be part of their setup in the future.
"I've always said on one day I will return at Ajax. Even if the manager doesn't want me, I'll go. For sure!" Suarez told Helden Magazine.
"Ajax was a very important step in my life. My wife Sofia and I are crazy about Amsterdam and the lifestyle, the respect from and for everyone. We had a happy life and could live there in peace. We walked a lot through Amsterdam.
"Ajax was the ideal club for me and I learned a lot there. I credit Ajax for teaching me to use both feet, but also how to play without the ball and how to be a team player.
"[Former manager] Martin Jol gave me a lot of confidence. I was honoured when he made me captain of the team and I felt responsible," he added.
However, Suarez is unlikely to leave for Ajax anytime soon, having secured Champions League football with Liverpool, and is currently being linked with a move to Real Madrid. The Uruguayan is among the most coveted strikers in world football and is likely to be the subject of a lot of bids in the summer.