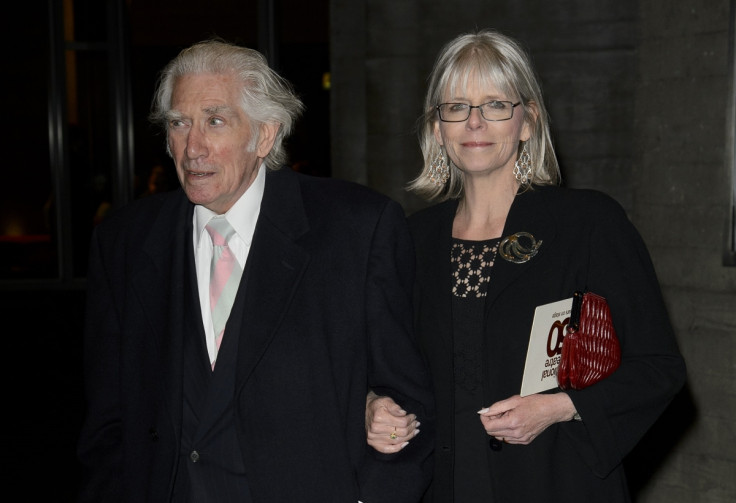 The beloved British character actor Frank Finlay has died at the age of 89. Finlay, one of the stars of the Three Musketeers films of the 1970s, as well as many seminal BBC TV series, was nominated for an Academy Award for his supporting actor role opposite Laurence Olivier in Othello in 1965.
He took the lead role in a 1971 TV adaptation of Casanova, played Adolf Hitler in 1972, as well as appearing twice as Inspector Lestrade in Sherlock Holmes films, as Van Helsing in the BBC's Count Dracula, and as Jacob Marley in a 1984 version of A Christmas Carol.
Born in Farnworth, Lancashire in 1926, Finlay originally followed in his father's footsteps and qualified as a butcher. However, he soon moved into acting, and graduated from RADA. From there, he came to work with Laurence Olivier during his tenure as director at the National Theatre, playing the villain Iago in a stage production of Othello which was later adapted to film. This earned him an Oscar nomination for best supporting actor.
A committed Catholic, Finlay was married to Doreen Shepherd for more than 50 years until her death in 2005. The couple had three children, Stephen, Cathy and Daniel. He was awarded a CBE in the New Year's Honours list in 1984.
In a slightly incongruous piece of casting, he also starred in Shaft in Africa as Richard Roundtree's nemesis in the sequel to 70s blackspoitation flick Shaft, while he became a family favourite as the musketeer Porthos in a series of films based on the novels by Alexandre Dumas, alongside Oliver Reed, Charlton Heston and Christopher Lee.
One of Finlay's most memorable performances was as Casanova, in Dennis Potter's BBC 2 adaptation, which he played with lascivious aplomb.
Later in his life, he played Sancho Panza in The Adventures of Don Quixote, and Voltaire in Candide, again on the BBC, for both of which he won Bafta awards.
Tributes have come in from many of his colleagues, including Sir Roger Moore, who called him "a great co-star" after they appeared together in The Wild Geese.
David Essex, who starred with him when he played Captain Bligh in Mutiny, tweeted: "So sorry that dear Frank Finlay passed away yesterday. He was a wonderful Actor and a gentleman."
In later life he continued to take small parts, appearing in series like Merlin, Doctor Who, and Prime Suspect.