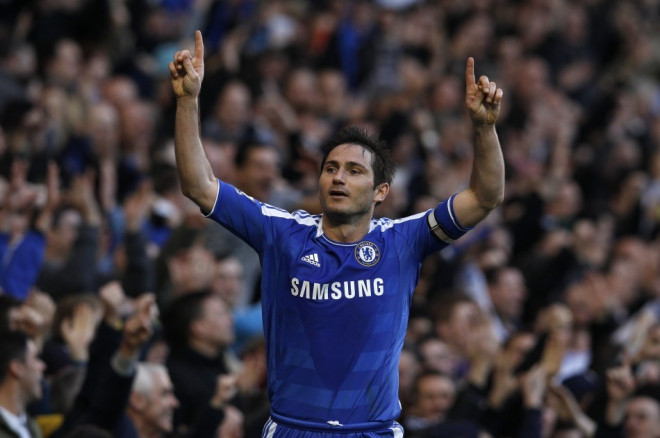 Frank Lampard may be tempted to leave Chelsea at the end of the season, after British reports claimed that moneybags US club LA Galaxy are set to offer him a massive £4m per year contract to entice him to the MLS.
The English midfielder was already close to leaving Stamford Bridge last season as his contract was due to expire. However, Jose Mourinho's return convinced him to sign a new deal and extend his spell at Chelsea one more season.
But Lampard face a similar decision this year, with his contract due to expire in the summer.
Having started 16 Premier League games this season, scoring five goals, it is expected that Chelsea will hand him another one-year deal, but The Sun reports that the midfielder may be tempted to move to LA Galaxy instead.
The MLS side tried to lure Lampard from Stamford Bridge last season and The Sun reports that they are going to renew their efforts this summer, offering him a staggering £4m per yer.
According to the reports, LA Galaxy want Lampard to replace David Beckham as the club's biggest name, and partner other veteran stars like former Tottenham striker Robbie Keane, US legend Landon Donovan and Brazilian Juninho.
Meanwhile, Lampard recently admitted he considered leaving Chelsea last season.
"Yes, there was [a genuine possibility of leaving] because at one stage I was out of contract and I wasn't going to get a new one," he told FourFourTwo.
"It was the first time I had been in that situation, so I had to open my eyes to going elsewhere. But I didn't want to leave because I still have a lot to offer. If I had left I would have gone abroad, I just can't imagine myself playing for another Premier League team after such a long career at Chelsea."