As furore grows over Donald Trump's links to former Ku Klux Klan grand wizard David Duke, allegations have once again surfaced that the billionaire's father Frederick Christ Trump was arrested in 1927 at a fascist march in New York.
A technology blog, Boing Boing, reported last year that a man by the name of Fred Trump was arrested nearly 90 years ago when Klansmen marched in his home neighbourhood of Queens, citing US census information that has a Fred C Trump living at that address in 1927.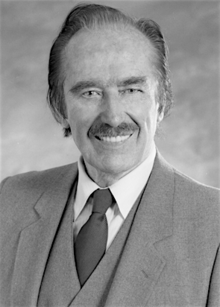 The Klan rally was targeting Catholic police in New York, who were accused of assaulting "native-born Protestant Americans", the Washington Post reported Tuesday (1 March), citing a contemporary news report that said seven men – including Trump's father – were arrested. It did not reveal on what charges.
The allegations have resurfaced as Trump goes into the next round of Republican primaries as a clear front-runner for the party nomination amid a scandal over his apparent refusal to denounce Duke and other white supremacist groups that support his campaign.
Fred Trump, who died in 1999, was a self-made construction mogul who began his career in the late 1920s by building houses in the Queens district of New York. He founded the monumental real estate corporation that Donald Trump runs to this day.
He gave his son the Manhattan district of New York in the mid-1970s, lending him money to get established in the trade, and by the time he died in 1999 was worth an estimated $300m (£215m). He bought a new Cadillac every three years with the number plate 'FCT' but otherwise rejected ostentatious displays of wealth. He collected unused nails at his construction sites to avoid wasting money.
The unusual 'Christ' moniker was the family name of his mother, Elizabeth Christ, who his father married in Germany in 1902. Despite the fact that his father arrived in the US from Germany in the 1880s, Fred used to claim that his family origins were Swedish. There is speculation that this was due to the fact that many of his tenants were Jewish.
Meanwhile, the revelation that Fred Trump Senior, Donald Trump's grandfather, changed his name from Drumpf to Trump when he moved to the US in 1869 has caused an internet sensation, with spoof Twitter accounts being set up and even an extension for Google Chrome that automatically changes the candidate's name back to the original.
Speaking about the claims Fred Trump was arrested in 1927 when the allegations first arose last year, Donald Trump said: "He was never arrested. He has nothing to do with this. This never happened. This is nonsense and it never happened. This never happened. Never took place. He was never arrested, never convicted, never even charged. It's a completely false, ridiculous story."