"I am officially running for President of the United States and we are going to make our country great again." On 16 June, 2015, Donald Trump announced his bid in the 2016 presidential race at the Trump Tower, where he was surrounded by colleagues and supporters – although, it is doubted that there were many who considered him a serious contender. Yet with the US elections looming, the billionaire tycoon's chances of clinching the US Republican presidential nomination are looking more likely than ever.
Long viewed as a political outsider, Donald Trump has soared to victory in early nominating contests in Nevada, New Hampshire and South Carolina. It has also helped that he has just won his first endorsement from a member of Congress. He has now built a fan base of supporters who scarily follow and praise his every word, appearing like something out of a horror film, all eyes and teeth, cheering on the Republican candidate to 'build the wall' while shunning political correctness.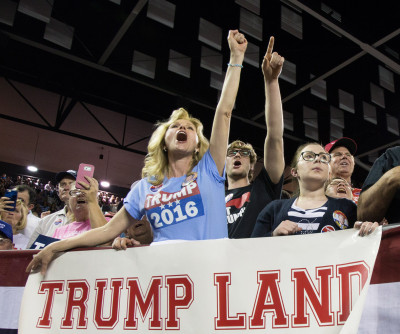 Since his announcement to run for US presidency, Trump's fleeting surge to the top of the 2016 Republican presidential field cannot be ignored. Many have said this is partly down to his 'tell it like it is' strategy, which some may recognise from his days as a reality television host on The Apprentice, while his speeches are constantly brimming with his style of Trump Talk - commanding wild optimism and hyperbole.
What makes Trump's candidacy so surprising to many is that he has rewritten the rules of campaigning with breathtaking speed. He pulled out of a Republican debate, has taken on Republican elders – including the Pope, while his words are full of offensive belittling, from criticising Senator John McCain's military record to calling Mexican immigrants criminals and rapists. Yet how is he still able to win the votes?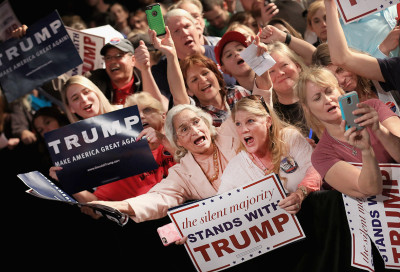 "He's projecting himself to those folks who are angry," explained Dr. Bart Rossi, a political psychologist. "Authoritarian figures, we know as psychologists, relate well to people who are disenfranchised. They feel that they're angry, they're really not part of society anymore or they're not part of the country in this case. And so he resonates with those folks. He may be narcissistic, but these folks feel that he can smack down or put down anybody and they like that."
Rossi then added that the issues with gay rights, immigration and race are in the forefront of American politics, leaving many Americans feeling left out. Rossi explained that Trump could be the right authoritarian figure to bring those feeling ignored, back into the fold – a theory that is backed by Trump's friends and family, who fully believe that he really will fight for the average American's rights.
Beginning his career at his fathers real estate company, Donald Trump has gone on to become a worldwide name, setting up the Trump Entertainment Resorts, a gaming and hospitality company, which he is no longer involved in. Four of Trump's businesses have declared Chapter 11 bankruptcy, the first corporate entity being the Trump Taj Mahal, in 1991.
Trump was also the owner of The Miss Universe Organization, which operates both pageants Miss USA and Miss Universe, as well as Miss Teen USA from 1996 to 2015.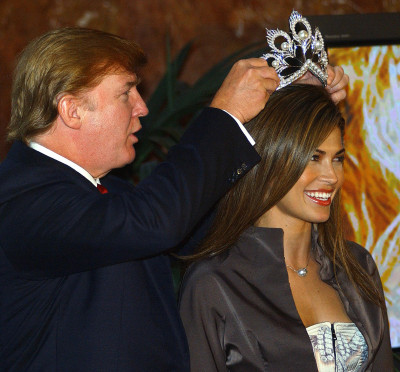 Trump's eldest daughter Ivanka Trump, has been out campaigning for her father, while current wife Milania stands beside Trump, saying that he will be 'the best president.'
'Best' aside, Trump has been called a ''notorious womanizer'' in the past, and could well be the first president to have been married three times. His first wife, Ivana Zelníčková from 1977 to 1991, Marla Maples from 1993 to 1999 and he has been married to Melania Knauss since 2005. Both former wives have also said he will make a great US leader.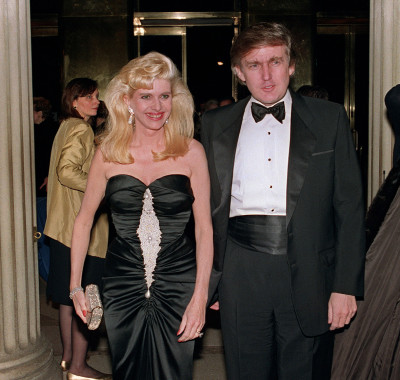 Before taking on the race for the White House, Trump has to win the Republican nomination and his rivals, who were once convinced he would not make it, are now under pressure to come up with a way to stop him having a chance in the 8 November presidential election.