French obstetrician Frederick Leboyer has died at the age of 98.
From long years delivering babies in the labour ward to his subsequent love affair with writing, he never ceased to advocate for more gentle, less medicalised births. His ideas have not always been well received by the medical community but one thing is certain – they have radically transformed the face of the modern delivery room.
Leboyer shot to fame more than 40 years ago, when his book "Birth Without Violence" was published in 1974. In it, he argued that there is one fundamental problem with modern childbirth – the well-being of babies is often forgotten in the equation.
Leboyer indeed believed that there was a tendency among doctors and midwives to overlook babies during childbirth, as they focused mostly on the mother's comfort. In France, this has led to many unnecessary caesarean sections being performed over the past decades.
Leboyer was vocal about this issue. In an interview with The Guardian newspaper in 2011, he went as far as saying that unless there was a legitimate medical reason for doctors to conduct caesarean sections, these procedures amounted to women "chickening out" of childbirth.
The inventor of water births?
Perhaps Leboyer's conviction that childbirth needed to be made more gentle stemmed from his personal experience. His own birth was traumatic, as his mother was forced to give birth during the First World War in dramatic conditions, with no anaesthetics. This story was the source of his lifelong fascination with childbirth, he said.
In his writings, Leboyer didn't stop at denouncing what he had seen in the delivery room. He dedicated his life to coming up with innovations to make childbirth a more pleasant and memorable experience for all those involved - including the baby.
Perhaps his most important contribution to the field of obstetrics - for which he will go down in history - is his assertion that a baby has "rights" during birth, and that these rights must be taken into account as much as those of the mother.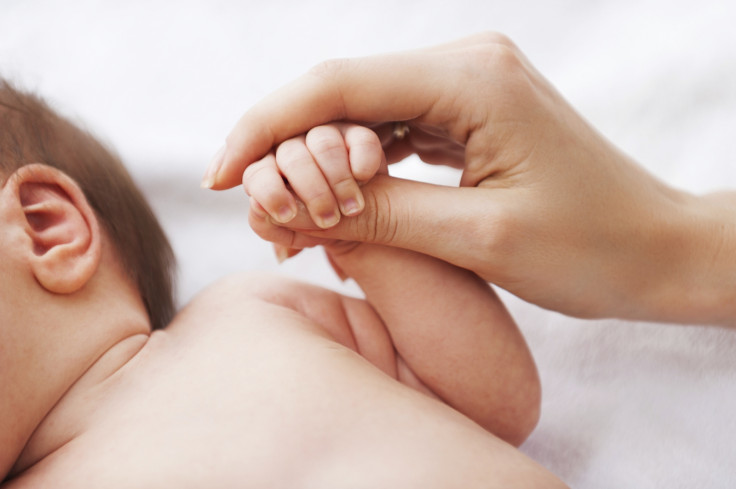 For Leboyer, ensuring these rights meant thinking about ways to make childbirth less destabilising for infants. He spent a long time thinking about the kind of environment that would make the transition from the womb to the world easier and ended up advocating for low lighting and low noise in a warm delivery room.
More importantly, unless urgent medical attention was needed, he recommended putting the baby directly on the mother's belly after birth, for calming skin-to-skin contact and bonding.
He is also the inventor of the 'Leboyer bath' – a practice which consists in immersing babies in a small tub of warm water with their mothers, shortly after birth. Again, this is intended to to ease the transition from the womb to the world, and to strengthen the bond between women and infants.
Because of this, Leboyer has often mistakenly been described as the inventor of water births - an idea he vehemently rejected as he believed these births were not actually making infants more comfortable.