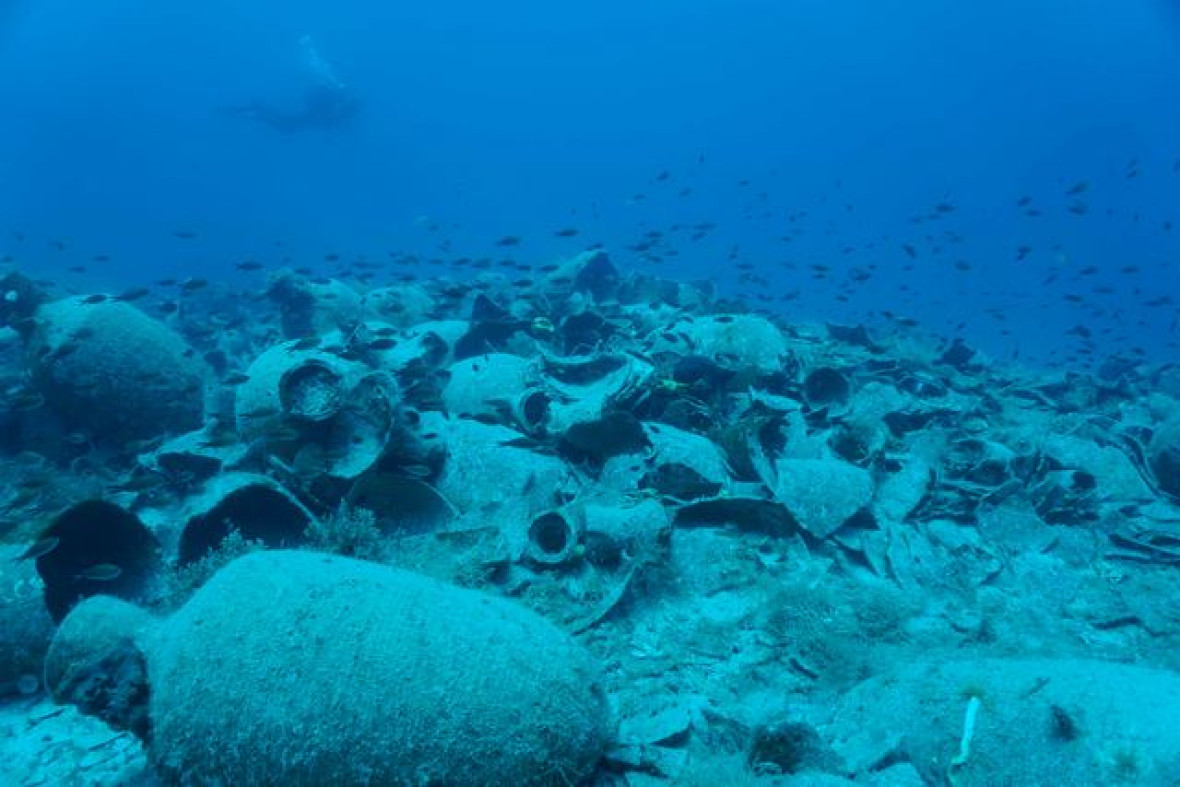 In the depths of the sea, off the coast of the island of Delos (Greece), archaeologists have discovered the remains of a port and of ancient coastal structures, as well as shipwrecks dating back to various periods in ancient history. The findings confirm that Delos was a major trading hub in antiquity.
As the birthplace of the gods Apollo and Artemis, the island of Delos is central to Greek mythology. It is today one of the most important archaeological sites in Greece, with extensive excavation work taking place there all year round.
Throughout the month of May 2017, marine archaeologists have conducted in-depths investigations of the ancient breakwater that protected the island's central port in antiquity from strong winds. Because the level of the sea has risen a lot since then, the structure is now deep under water.
In a statement, Greece ministry of Culture and Sports has described the breakwater as "impressively strong structure, roughly 160 meters long and at least 40m wide, built on a pile of unshaped rocks, while its upper structure was for the great part constructed of granite blocks of impressive size."
When the structure was built however remains unclear and more research will be needed over the coming months to determine this.
The archaeologists have also identified remains of walls and of a fallen colonnade.
Long lost shipwrecks
But perhaps the most striking discovery is that of several shipwrecks found at the bottom of the sea – and which had been forgotten over the centuries.
Most of these boats had roamed the Mediterranean between the end of the 2nd century and the 1st century BCE, when Delos was at the height of its prosperity. One of the later ones was a Hellenistic era ship which had been carrying amphorae of oil and wine from Italy and the western Mediterranean when it sank.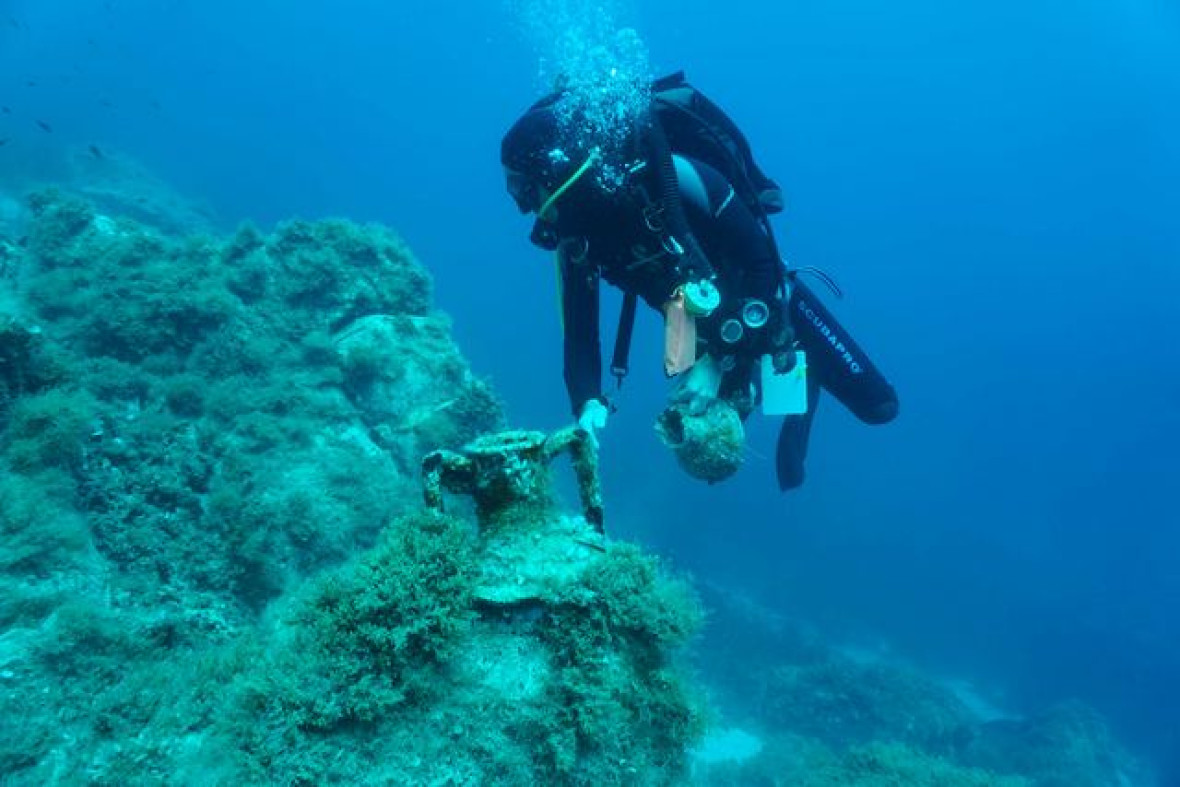 Many amphorae were in fact recovered scattered all amongst the debris. They appear to date back to various periods and geographical regions, including Italy, Spain and Africa. The artefacts are thus useful to retrace the history and commercial importance of Delos, suggesting that the island had trade transactions throughout the Mediterranean during the Hellenistic period.
A number of objects recovered from sea appeared to have been manufactured much earlier, in the 5th century BCE. This is a time when little is known about the island's dealings with the outside world, so these findings offer new clues to understand this more distant period in Delos' history.