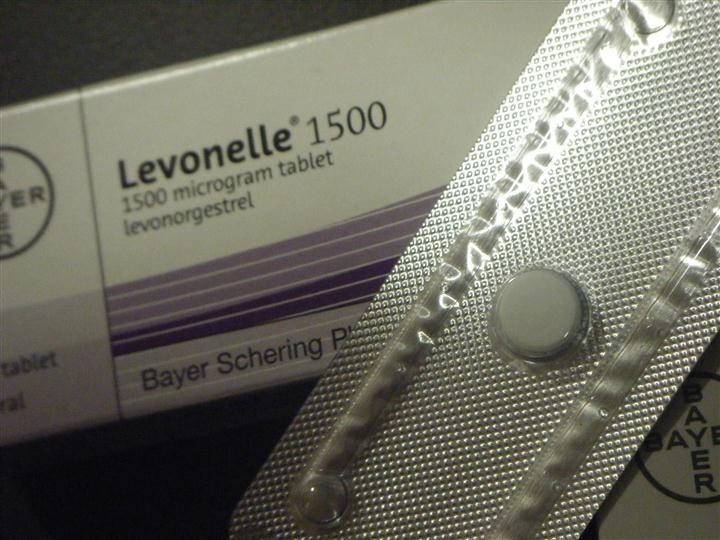 Women are being encouraged to stock up on emergency contraception ahead of the festive party season, sparking outrage from anti-abortion campaigners.
The British Pregnancy Advisory Service (BPAS) is offering the morning-after pill, which normally costs £25 at a pharmacy, free of charge in the post to women who fill in an online form and have a 15-minute phone consultation with a nurse. The pill will be available throughout December.
A pro-life charity has condemned the move, claiming that making the emergency contraception so readily available will encourage "unwise" behaviour over the Christmas party season.
The morning-after pill, which needs to taken within 72 hours of an unprotected sexual encounter, is more effective the earlier it is taken.
The free online service was set up to make it easier for women who might find it difficult to obtain the drug over the holiday period after engaging in festive dalliances, thereby preventing unwanted pregnancies, BPAS said.
BPAS nurse Tracey Forsyth said: "Sometimes women worry that requesting the pill in advance makes it look like you are planning on taking chances. In fact, the opposite is true - making sure you have a back-up to help prevent an unwanted pregnancy is making sure nothing is left to chance."
But the anti-abortion charity Life said the service will only encourage drunken partygoers to have risky unprotected sex.
The charity slammed the initiative for making contraception "as easy as dialling for pizza" at a time when the demand for terminations is likely to rise.
Life spokeswoman Michaela Aston said: "What a sad state of affairs that, over Christmas, BPAS is anticipating and encouraging unwise sexual behaviour by enabling people to stockpile the morning-after pill."
The festive period is seen by sexual health charities as a high-risk period for both unwanted pregnancy and sexual infections.
Reports suggest that there is a steep rise in demand for abortion services in the first three months of the year.