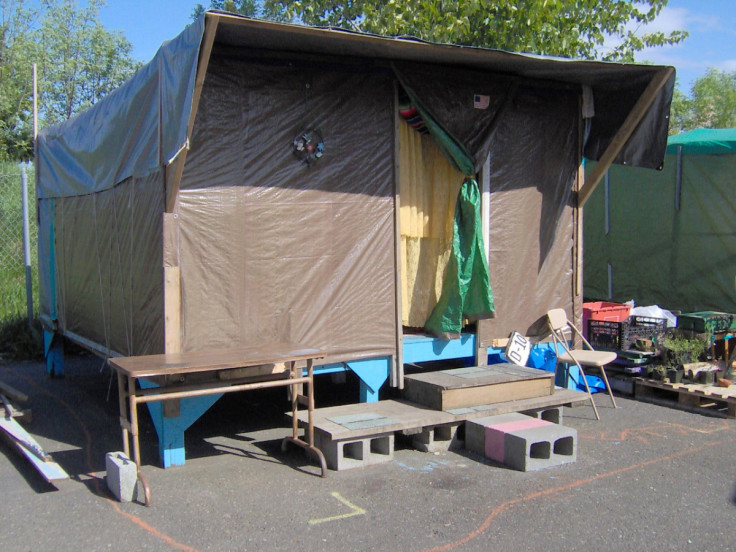 Homeless residents at a refuge in Florida have found themselves without internet access after free wi-fi was taken away when it was discovered some were using it to download illegal content.
The Dignity Village shelter provided the service for residents to stay in touch with society, find work and help them train in a skill but the privileges ended after the ISP warned the facility's operators that it was being used for illegal downloads – of what has not been revealed.
"We were notified by our Internet service provider that there were people downloading things illegally, and if we didn't put an end to that, they would turn off internet to the entire property, which would keep us from being able to do business and provide services," said Jonathan DeCarmine, operations director of GRACE Marketplace, which is a non-profit organisation that handles homeless services.
The provided wi-fi was accessed via the residents' personal devices, but for those without, Grace also offered a computer lab for the majority of the day containing five computers with 15-minute sessions in operation.
Despite the warnings to residents that such activity would jeopardise their access to internet if it continued, they were not heeded and when the shelter received one more warning they decided to pull the plug. The ISP threatened that it would impose hefty fines ranging in the hundreds of thousands of dollars if file sharing continued – something that would cripple a non-profit organisation, which is why the decision was made with no plans to turn it back on.
It's a sad case of many suffering the consequences from the actions of a few and the withdrawal of such an important resource, which could have helped turnaround the lives of those at Dignity Village, is a shame. However, you can understand the centre's point of view. The operators did attempt to place blocks on certain websites but they said people found ways to get around them. They are currently seeking expert IT guidance on how to resolve the issue.