Thousands of people have condemned the "censorship" of a Palestinian schoolgirl in London for her speech about the suffering of children in Gaza. Leanne Mohamad won the Redbridge Regional Final of the Speak Out Challenge on 19 May, however, following complaints about the content, the video was removed from their website.
Following a complaint from blogger Edgar Davidson about the speech, the Speakers Trust said that Wanstead High School's Mohamad would not be progressing to the next stage of the competition. Davidson has accused the 15-year-old's speech of containing "harmful anti-Semitic tropes and blood libels".
According to the Jewish Chronicle, CEO Julie Holness said in a reply to Davidson on 29 May: "A Speakers Trust and Jack Petchey Foundation judging panel decided unanimously against sending Leanne Mohamad through to the next stage and she will not be speaking at the Grand Final. These were precisely our concerns."
However, Holness has now said that her comments were "misconstrued" and that the decision not to send Mohamad through to the final had nothing to do with the content of her speech. Following the social media uproar, the video of the speech has now been put back on the website and Speakers Trust said that it had only been taken down temporarily to protect the young schoolgirl from online abuse. However, Holness admitted that she did have "concerns" about the speech.
The Speakers Trust CEO told the Middle East Eye: "Our concerns were whether it was upbeat enough and whether it was potentially inflammatory, but it was absolutely not disqualified for those reasons. Those concerns have been misconstrued into a claim that she has been disqualified because we took the video down, as we were unable to moderate the comments over the weekend."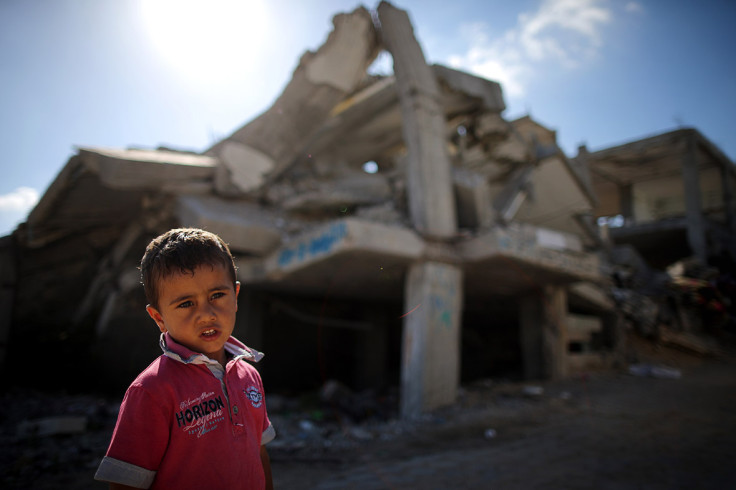 However, campaigners have rejected this statement, with organisers of the petition saying that they are now "blaming the victim" rather than "tackling perpetrators". A statement on the petition read: "Instead of standing up to the bullying and abuse from the same Zionists whose manipulations and complaints led to her expulsion from the competition, they censored the victim of the abuse. Instead of simply turning off the racist notifications on the site, they censored the victim of those notifications."
On 1 June, blogger Davidson posted on his website that while he was relieved the 15-year-old wasn't progressing in the competition, he had "concerns" with the way Speakers Trust had portrayed the schoolgirl has a "victim" and condemned the notion that the only reason she was not being put forward was because of abuse. The blogger is now calling for Mohamad's status as Regional Final winner to be stripped.