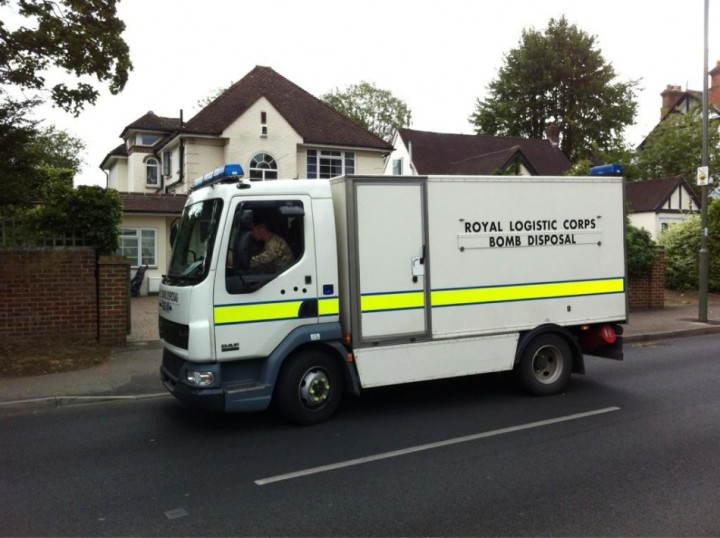 British police have brought in a bomb disposal team after finding a suspect device believed to be "a potentially explosive substance" at the Surrey home of Saad al-Hilli, the British-Iraqi man killed in the French Alps with his wife and mother-in-law on 5 September.
Police have extended the cordon around the property in Claygate, blocked the road and evacuated surrounding properties. Journalists present at the scene have been asked to move back.
Surrey Police said: "We can confirm that due to concerns around items found at the address officers have extended the cordon surrounding the property.
"Neighbours in the immediate area are being temporarily evacuated."
The property is being inspected by a joint team of French and British investigators, who are probing the circumstances which culminated in three members of the Hilli family, along with a passing cyclist, being murdered near the tourist resort of Lake Annecy.
French police have confirmed the death of al-Hilli's mother-in-law, aged 74.
The family's eldest daughter, Zainab, has been brought out of an induced coma while four-year-old sister Zeena has returned to the UK.
"She returned to the UK by air," French prosecutor Eric Maillaud said. "On arrival she was put under the care of the authorities and the social services."
Maillaud added that Zainab was still under sedation and would not be questioned for a few days.
The brother of Hilli has denied there was a feud over money between the two.
"I have no conflict, no feud with my brother," the brother, who has not been named, reportedly told British police. He added that he had heard about the deaths on television.
Earlier reports suggested there was a family dispute between the two brothers about money. "This seems to be credible information coming from British police," Maillaud originally told AFP.