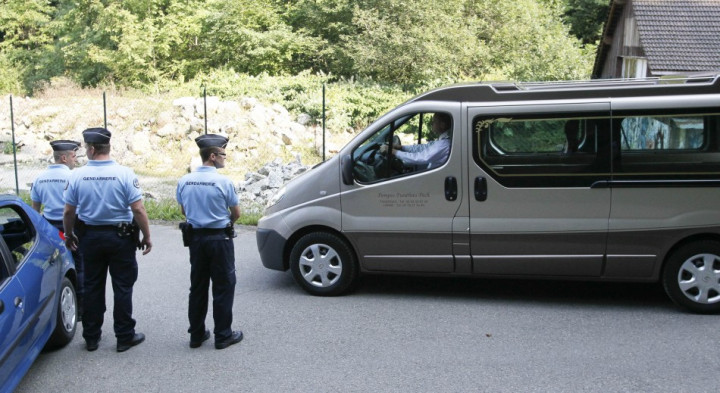 The French prosecutor leading the inquiry into the shooting that killed three members of a British-Iraqi household in the French Alps has confirmed his team is investigating reports of a family disupute in the run-up to the murders.
Reports have suggested that Saad al-Hilli, the head of the household and one of the three people killed, was embroiled in a protracted disagreement with his brother about money before going on holiday to France.
"It seems that there was a dispute between the two brothers about money," prosecutor Eric Maillaud told AFP. "This seems to be credible information coming from the British police.
"The brother will have to be questioned at length. Every lead will be meticulously followed," he said.
However, Maillaud warned against coming to early conclusions as the investigators are looking to other motives.
Baghdad-born al-Hilli, his wife Iqbal and mother-in-law were shot dead inside their vehicle in a forest parking lot near the popular tourist spot Lake Annecy.
Three of the four victims were reportedly killed by shots to the head by a semi-automatic weapon, in a killing that bore the trademark of a professional assassination.
Autopsies along with DNA tests are due to be conducted on the bodies shortly.
A French cyclist, 45-year-old Sylvain Mollier, was also shot dead. The four bodies were found by a British cyclist who, according to Maillaud, is a former member of the Royal Air Force.
Al-Hilli's four-year-old daughter, Zeena, was discovered hiding inside the car beneath the legs of her dead mother, after hiding there for eight hours.
Another daughter, Zainab, aged seven, is in an induced coma in hospital with serious injuries.
Saad al-Hilli, 50, fled Iraq with his parents in the 1970s after his father's opposition to Saddam Hussein's Ba'ath party. He became a mechanical engineer, like his father, after going to school in Pimlico, central London.
He is thought to have worked as the company secretary for AMS, a Wiltshire-based aerial photographic firm, but the company refused to comment.