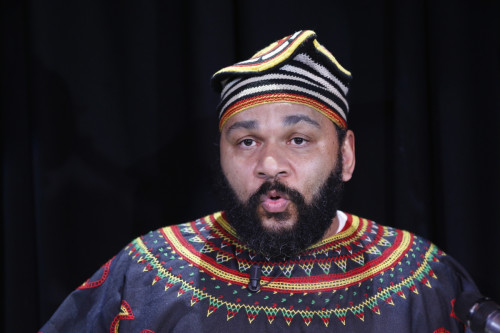 Controversial French comedian Dieudonné has announced that he is changing his act, after the French government began a concerted attempt to ban his shows across France for spreading hatred of Jews.
He said that he was cancelling a scheduled Sunday night performance of his one man show The Wall, but said that he would return with a new show focused on Africa, including music, mime, "and some tai chi movements".
Dieudonné, whose father is from Cameroon, said the show was inspired by African "ancestral myths and primitive beliefs".
The French administrative court has banned his show in Nantes, Tours and Orleans, and French interior minister Manuel Valls has branded the comic an anti-Semite, and wants his act banned throughout France.
However, the publicity has led to a spike in Dieudonné's popularity, with scores posting pictures of themselves online imitating his 'quenelle', described as a reverse Nazi salute, which was controversially used by West Bromwich Albion striker Nicolas Anelka as a goal celebration.
Valls also wants to restrict access to Dieudonné's online shows, which have been viewed by 2 million people.
He has already been fined a total of €65,000 (£54,000) after being convicted of using anti-Semitic hate speech. He said a Jewish journalist who criticised him should be executed in a gas chamber.
About 100 supporters of the comic gathered outside the Théâtre de la Main d'Or in Paris, shouting slogans of support as he addressed journalists.
The comic, who claims he is not anti-Semitic but anti-government, has called for a mass anti-government demonstration on 26 January, the day before Holocaust Remembrance Day.