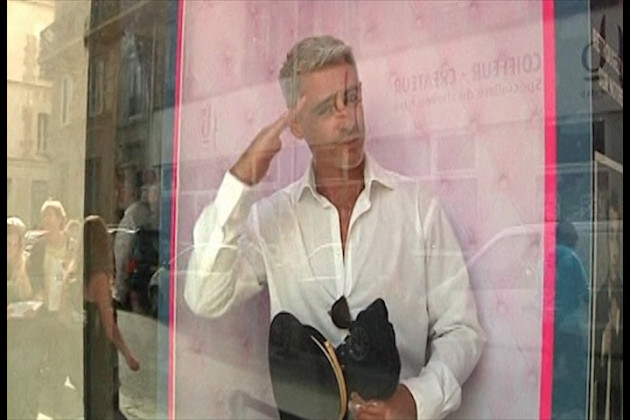 For women unlucky in love, there's now a new and much less difficult way to find your man. A shop has opened in Paris where single men put themselves on display and ladies can browse the items until they find Mr Right.
French dating site AdoptAGuy has opened a travelling boutique where the men are literally on the shelves. Looking like Ken dolls, the men put themselves on display in human-sized boxes to be ogled by the ladies.
One visitors, Lucille Roux, said: "It reminds you a little bit of the red light district in Amsterdam but much tamer and for us girls instead."
All the men in the store are signed up on the AdoptAGuy site and can either talk to potential customers in the boutique or contact them online.
Jefferson Strangier, one of the men on display said: "They're very open-minded and approachable. They take it all as a joke and I think that's how you have to see it - as a bit of fun."
The boutique is proving popular with shoppers. One, Amandine Camporro, said: "It's great, it's different. For once we have a choice and we don't have to put up with the trials and tribulations of seduction so it's a really great idea. It proves that the guys can make fun of themselves and the ones who are here have a sense of humour and that's different."
The AdoptAGuy website does things a little differently to regular dating websites. Free for women, men advertise themselves on the site through putting up profile details and can communicate with a woman only if she chooses him.
The site has proved hugely popular since its launch in 2010, with 4.7 million people signed up and on average more than 7,000 people joining each day.
After 10 days the store will move on to Brussels, before heading to Lausanne, Toulouse and Lyon.