French 'Islamist' Yassin Salhi who beheaded boss commits suicide in jail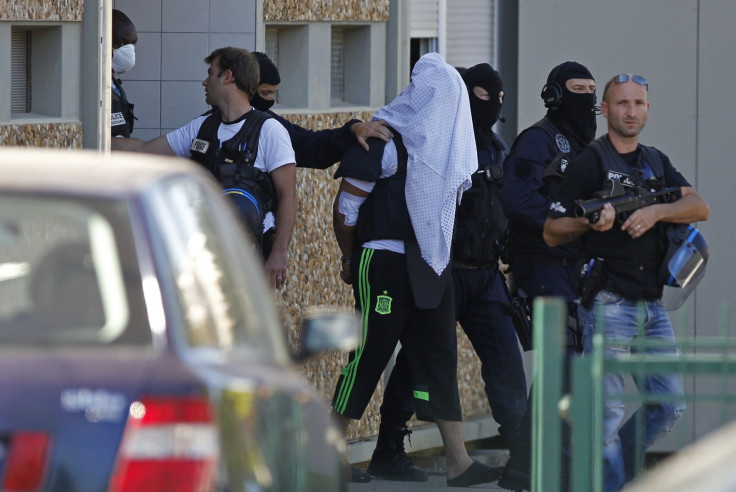 A French Islamist who beheaded his boss and stormed a factory near Lyon has committed suicide in prison, authorities said. Yassin Salhi allegedly sent a selfie with the victim's head to a French radical fighting for Islamic State (Isis) in Syria moments before attacking a factory in Saint-Quentin-Fallavier, south-eastern France, in June.
Officials at the Fleury-Merogis prison said the 35-year-old hanged himself in his cell on the night of 22 December. He was in solitary confinement but was not believed to be a suicide risk.
A native of the eastern Franche-Comté region of mixed Moroccan and Algerian descent, Salhi killed his manager Hervé Cornara, in a gruesome attack on 26 June. According to investigators, he left home in the morning armed with a 20cm knife, a replica rifle and two banners bearing the Shahada, an Islamic declaration of faith.
He then headed to work and waited in his van for Cornara, a transport company owner. As the 54-year-old arrived, Salhi lured him into the vehicle, knocked him out with a jack and choked him, prosecutors said.
He later drove to the vicinity of a US-owned gas factory in Saint-Quentin-Fallavier where he decapitated Cornara and then stuck the head between the two Islamic flags on the fence of chemical company, Air Products. Salhi finally crashed the vehicle into gas cylinders at the site to cause an explosion and was subsequently arrested by police with the help of a brave firefighter.
Shortly before being captured, the married father of three children sent two photos, via WhatsApp, a selfie with the severed head and a picture of the victim's decapitated body, to a friend identified as Sébastien-Yunes V, a 30-year-old Frenchmen fighting for IS (Daesh) in Syria.
Prosecutors said the attack bore all the hallmarks of the IS jihadi group but Salhi denied being moved by radical Islamist views. His death comes as France remains on high alert after 130 people were killed in a series of terrorism shootings and bombings in Paris on 13 November.
---
The Samaritans provides a free support service for those who need to talk to someone. It can be contacted through Samaritans.org or on 08457 90 90 90, 24 hours a day, 365 days a year. Call charges apply.
---
© Copyright IBTimes 2023. All rights reserved.