Migrants from Calais's makeshift transit camp to the UK, known as the 'jungle', have attempted to gain access to the Eurotunnel entrance in their hundreds in a rare coordinated daytime assault. A Eurotunnel spokesman told IBTimes UK that attempts by the migrants, some 6,000 of whom live in the jungle, to enter the Eurotunnel entrance during the day were incredible rare. Normally the migrants and refugees from across Africa, Asia and the Middle East attempt to stow away aboard freight trains to Britain under cover of darkness.
"I don't have any indication of why they made these desperate attempts to get inside," the spokesman said. He added that the migrants had tried to overwhelm French police at Coquelles in a coordinated effort.
"It was more like something that seemed to be planned because there were some groups moving around of about 50 to 100 people," he said.
Despite the size of the challenge mounted by the refugees, no intrusions into Eurotunnel were made and the efforts of the police have been praised by the company. "The police force did some incredible work and stopped the migrants, so there were no intrusions," the spokesman explained.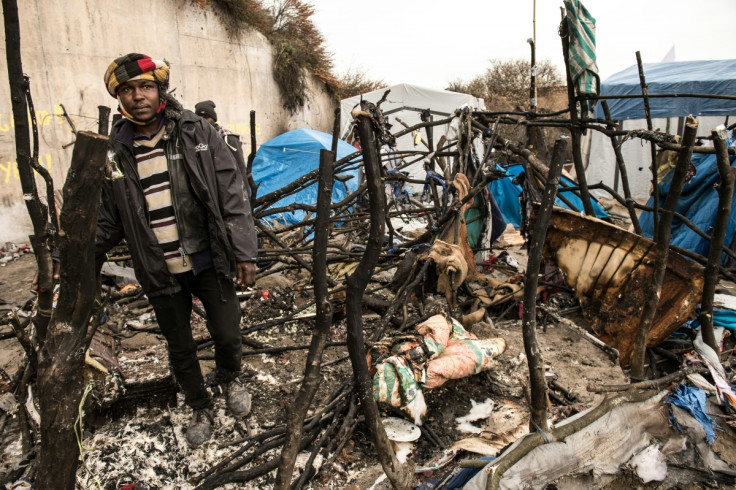 AFP reported as many as a thousand migrants had attempted to reach the UK in the assault, quoting French sources. "Security forces were deployed...objects were being thrown at them, and they had to resort to using tear gas," police said in a statement.
There has been a concerted effort by both the French and British governments to increase security around the entrances to the port of Calais and the Eurotunnel entrances after an unprecedented surge in migrant activity over the summer.
The increased security has led to an increase in numbers living in the jungle and humanitarian groups have decried deteriorating conditions in the makeshift camp as winter sets in.
Calais has witnessed an increase in the number of refugees arriving from conflicts in Iraq and Syria, particularly women and children.