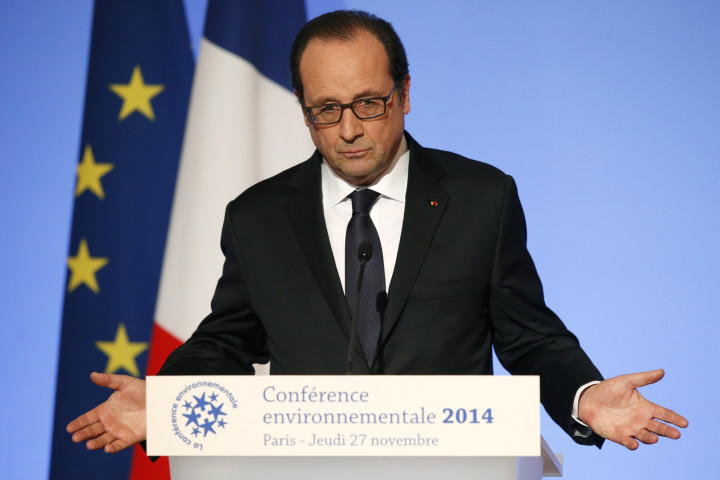 French President François Hollande is visiting the Ebola-stricken western African nation Guinea in a show of "solidarity".
Hollande is the first western leader to visit Guinea, where the outbreak has killed at least 1,200 people.
Ebola has so far claimed 5,600 lives and more than 16,000 have been infected in West Africa.
Hollande earlier promised €100m in aid to the former French colony to combat Ebola.
According to AFP, the French president will arrive in Guinea's capital Conakry later in the day.
Apart from holding discussions regarding the situation, he will visit health care centres in a bid to arrive at more coordinated efforts to tackle the virus.
"The coming of President Hollande is a symbol. If a president of a great country like France comes in Guinea, it means that everyone can come to Guinea. During the visit of President Hollande, we will review their assistance to us in the context of the fight against Ebola but also budget support," Guinean President Alpha Condé told a news conference on the eve of Hollande's visit.
Besides Ebola, issues of mutual interest are also expected to figure in Hollande's talks with the Guinean side.
France is leading the Ebola efforts in Guinea while the UK and the US are in the forefront in Sierra Leone and Liberia, the two worst affected countries.
After his one-day Guinea visit, Hollande will travel to Senegal to take part in a conference of French-speaking leaders in the region.