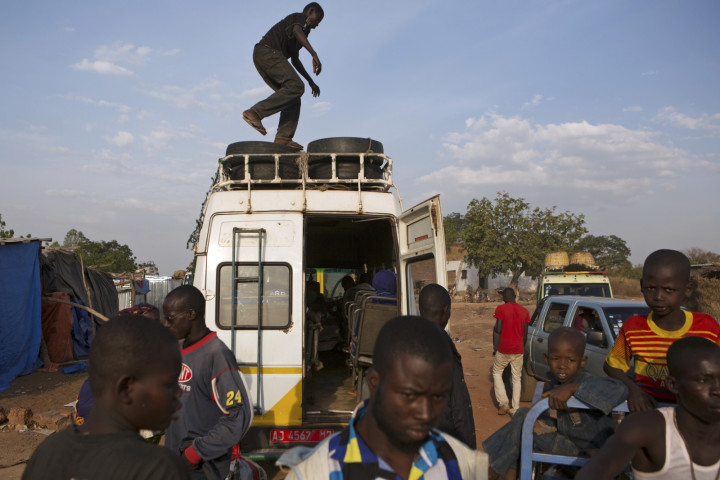 The rising number of Ebola cases in Sierra Leone mean the UN will not be able to meet its deadline of treating 70% of the cases and ensuring 70% safe burials by December 1.
Anthony Banbury, the head of UN Ebola Emergency Response Mission, told Reuters that the target would be met in some regions. "But we are almost certainly going to fall short in others. In both those cases, we will adjust to what the circumstances are on the ground."
The situation is bad in rural parts of Sierra Leone as well as the city of Makeni in the centre of the country and Port Loko in the northwest and the capital Freetown.
Banbury pointed to the need for rapid response units with specialists and equipment that can be flown by helicopter to remote villages. Surveillance to prevent further cross-border spread of Ebola must also be improved, he said.
While the UNMEER cited progress in Liberia, a NPR report talks of recent major outbreaks in scattered villages of Rivercess County in the remote, south-eastern part of the country.
As late as the last week of October, people were relying on traditional medicine and not taking precautions when burying their dead. Contact tracing is on but some are on the run.
Remote regions where health care is basic do not have separate sanitary facilities for isolation wards.
With farming abandoned, food security is posing a big problem. Delivery of food is hampered by poor roads and broken bridges.
The situation in Guinea where the first case was reported in this outbreak is relatively stable according to the UN.
The disease spread through contact with bodily fluids, with symptoms showing a few days after incubation. Experts believe that transmission happens only when patients begin to show symptoms.
The death toll from Ebola stands at 5,459 out of 15,351 cases. Most of these have been in the three West African nations while a few have been reported from Nigeria, Mali, Spain and the US.