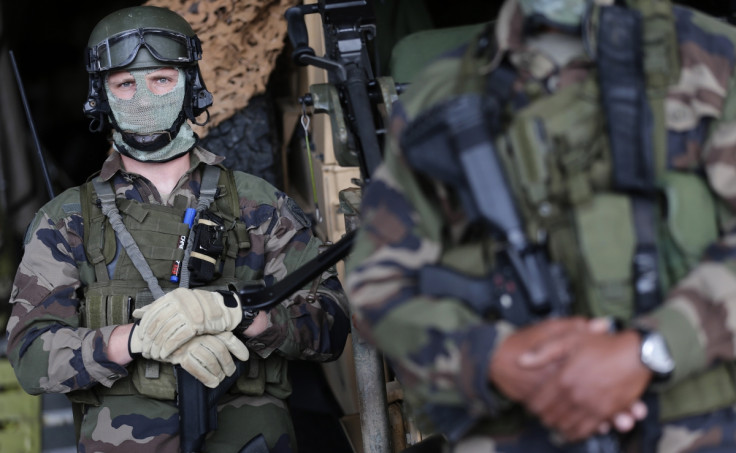 French special forces have been deployed in Syria alongside British elite troops and US-backed Syrian Democratic Forces to take on the Islamic State, it has been revealed.
The Associated Press reported that the French special forces are offering training and advice to fighters in northern Syria, quoting an unnamed official. "We are helping with arms, we are helping with aerial support, we are helping with advice," French Defence Minister Jean-Yves Le Drian commented last week.
The news emerged just days after reports that British special forces had engaged on the ground against the IS (Isis/Daesh) in the village of al-Tanf.
British troops have crossed numerous times from the Hashemite kingdom of Jordan into Syria where they have bolstered the defence of the village, which has repeatedly been threatened by IS.
The settlement, strategically positioned at a crossroads in Syria between Iraq and Jordan, was overrun by IS in March. However, New Syrian Army forces, trained and equipped by the US and its allies and part of an ill-fated Pentagon attempt to create a moderate armed Syrian opposition, retook al-Tanf in March.
One New Syrian Army fighter, a defector from Bashar al-Assad's Special Forces, told the Times that British troops had come from Jordan to help build defences.
In February, French officials had to quash reports that their special forces were engaged fighting against IS in Libya. However, unnamed Libyan security sources told the Arabic language media that French commandos had fought alongside Libyan government forces in eastern city Benghazi.