Inside al-Zarqa: Will Isis ambush Jordan's 'waiting generation'?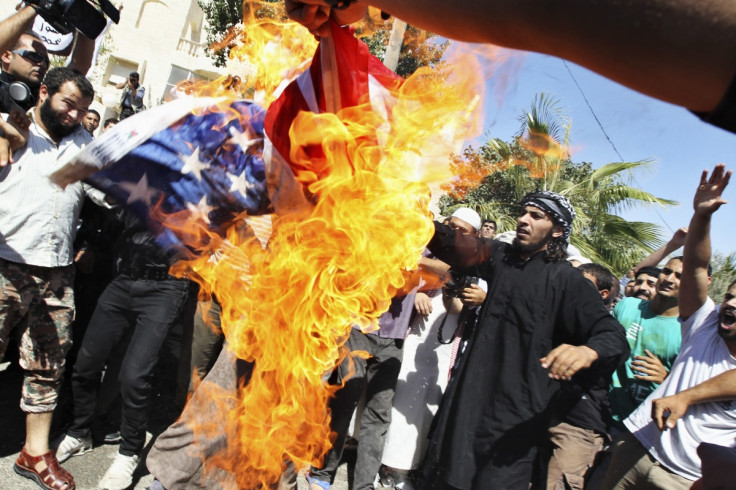 In a muddy car park in a poor neighbourhood of al-Zarqa, Jordan, large piles of worn furniture and appliances are being sold for a few dinar each. The "Thieves Market," as it is known, is barely distinguishable from a dump, yet families are busy loading old mattresses and used office chairs into the beds of battered pickup trucks.
The industrial city of Zarqa (pop. 800,000), is best known as the birthplace of Abu Musab al-Zarqawi, the former leader of al-Qaeda In Iraq, the group that later became Islamic State (Isis). Before he became a terrorist leader, Zarqawi was just a petty criminal in Hai Masoum, a mostly-Palestinian neighbourhood, which is grindingly poor.
Much like poor Zarqa itself, a city where clothes are stolen off the line when they're hung to dry and where the streets flood with sewage every time it rains. This despite a $275m (£190m) grant from the US that was meant to fix the city's ageing water and sewage networks.
"The problem is that there is too much corruption, and the money gets taken by some officials before it can be spent to fix the city's pipes," said a resident who has lived in Zarqa most of his life.
Jordan's bubble
Hard-line Salafist groups have succeeded in gaining ground in Jordan lately, particularly in the country's poverty pockets, of which Zarqa is one of the worst. Zarqa governorate has the second-highest rate of unemployment anywhere in Jordan.
Though the Hashemite Kingdom has a reputation as being an island of stability in a stormy region – the kingdom has not been hit by a large-scale terror attack in over a decade – the rise of IS in neighbouring Syria and Iraq is threatening to pierce Jordan's bubble.
On 1 March, Jordanian Special Forces raided a residential building in the northern city of Irbid where a group of IS-aligned militants were said to be holed up. What should have been a simple raid turned into an eight-hour battle as the suspected jihadists fought back with guns and explosive belts. It was the first major clash between Jordanian security and IS within the country's borders.
Lack of opportunity in Jordan, compounded by frustration with government corruption, is the number one reason why young Jordanians drift towards radicalism, said Labib Kamhawi, a reform activist. We spoke in his office in a leafy section of the capital Amman, where many homes have armed security guards posted at the gates 24/7.
Jordan has a huge swathe of unemployed young people with little prospects in life. Almost 70% of the 6.5 million population is under age 30, according to the United Nations figures. Jordan's Department of Statistics says that nearly a third of the 20-24 age group is currently jobless.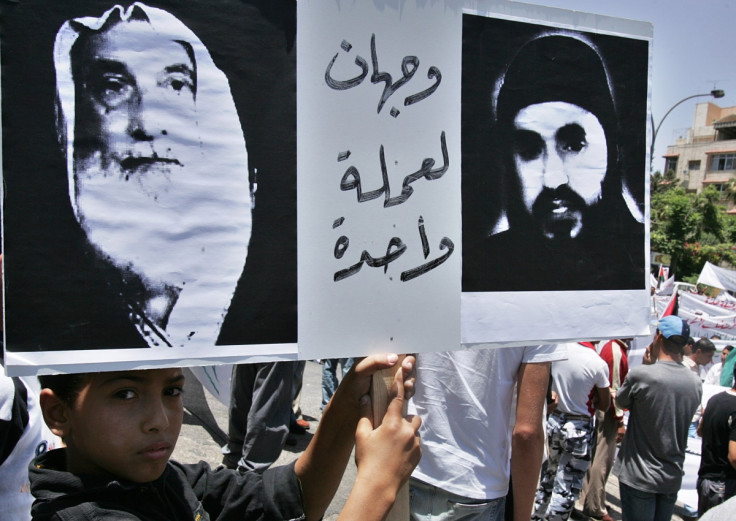 Over cups of cardamom-spiced coffee in a modest Zarqa home, a recent graduate of medical school named Salam complained of how hard it's been for her to find work. "Most jobs require a lot of experience, and that's hard for a fresh graduate," she said.
An added difficulty, said Salam, was that students who are not from military families typically must pay higher fees for university.
Salam is part of what is known in Jordan as "the waiting generation" – young people who want to work but who must wait five or ten years after graduating before they can get a good job or start a family.
"A drop of venom can poison the well"
It's this demographic that Salafist-jihadist groups like IS target, said Naseem Tarawnah, a founder of The Black Iris, a progressive blog in Jordan. "Daesh's caliphate is a way to return to the glory days of Islam. It's a romanticized idea, and they market it really well," he said.
At least 2,000 Jordanians have left Jordan to fight in Syria and Iraq alongside IS, according to data published in December by the Soufan Group, a New York security firm. That's the highest proportion of any country besides Saudi Arabia and Tunisia.
Salafi-jihadists in Jordan, who embrace the overthrow of the King in favour of implementing sharia law, are a small group, analysts say. Estimates put their total numbers somewhere between 5,000 and 10,000 but quantifying their size is difficult since they're underground and only loosely-organized.
Perhaps it doesn't matter: as Jordan's King Abdullah II noted during a United Nations speech in September, "a drop of venom can poison the well."
Zarqawi, whose real name was Ahmed Fadhil Nazzal al-Khalayleh, reportedly became radicalized after being exposed to Salafist preachers in Zarqa's sprawling Palestinian refugee camp. After travelling to Afghanistan to meet Osama Bin Laden, and to Iraq to wage jihad against the US army, Zarqawi masterminded the suicide bombings of three Amman hotels in 2005 that killed sixty people. The next year, he was killed in a drone strike.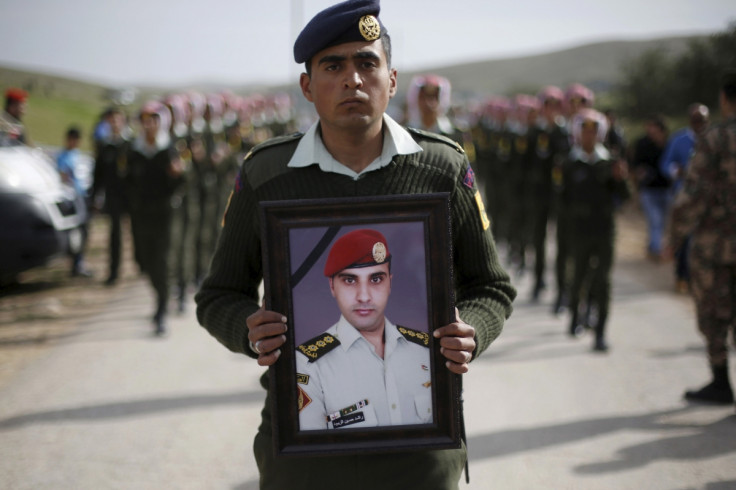 Jordan claims to be making efforts to stamp out extremism in the Kingdom. Textbooks are being re-written in a way that supposedly promotes tolerance and pluralism, and the government has also launched an initiative to re-train preachers in the country's 7,000 mosques.
Yet new Zarqawis are still being created. Since the Irbid raid, a number of young men in Hai Masoum have been detained by security forces, residents say. The men's names were apparently obtained from IS-affiliated militants who were arrested in Irbid.
There is no law in Jordan that makes it illegal to be Salafist, and on the streets of Zarqa one can recognize such men by their long robes and the way they wear their beards – medium-length, with neatly-trimmmed moustaches, as the prophet Muhammad supposedly did.
However, it is illegal in Jordan to "sympathize" with Islamic State, and a number of Jordanian Salafists have been arrested in recent months for social media posts in support of the group.
Some Jordanians allege that the government is not as concerned with discouraging extremism as it claims. For example, two people who read the Education Ministry's updated textbooks said they suffer the same problems as the old ones, presenting Islam as if it's the only absolute truth and glorifying 7th century battles between Muslims and "infidels."
If Jordan really wants to eliminate the radical Islamist threat, the government needs to reform public education, cut down on corruption, and create jobs, said Oraib Rantawi, the director of the al-Quds Center for Political Studies, a think tank in Amman.
"It's not just about the military or security approach," Rantawi said. "We are good enough at that already. But with the second track – to create generations of Jordanians who are immune to the extremism wave – we are not good at all."
---
Hunter Stuart is a freelance journalist based in Jerusalem. Follow him at @Hoont
---
© Copyright IBTimes 2023. All rights reserved.