Organisers of a "burkini day" at a waterpark in southern France have cancelled the event after backlash from local people, politicians and even allegations of death threats. The announcement of the event, to be held at Speedwater Park near Marseille on 10 September, had provoked outrage in the media at a time when France has been the target of Islamist terror attacks, though organisers Smile 13 said they simply wanted to "encourage women to join in with the community".
Men aged 10 and over were forbidden from attending the event, but women who attended were instructed to cover up between the chest and the knees because of the presence of male life guards. Among the critics of the proposed event were local politician Valerie Boyer, of the Les Republicains group, who said acceptance of the dress regulation amounted to "accepting this so-called fashion means we accept communalism in our country."
Front National mayor Stephane Ravier added: "This Islamist day demonstrates that, outside of the comforting words of Muslim authorities, a certain number of Muslims are deciding among themselves to break away from our Republican model and put themselves outside our society."
Now Smile 13 have announced that the event has been cancelled. On its Facebook page the group says: "We note with great shock and regret the magnitude of the controversy surrounding the event that we organize the speedwater at the beginning of the month of September. We are sad and concerned to attend the outpouring of racist hate, of vulgarities and threats of which we are the target, as an association, but also individually. Between the insults, the incessant demands of journalists and the death threats that have targeted members of the team, which a person has received, by mail, a personal letter contained bullets from gun, the situation has become surreal."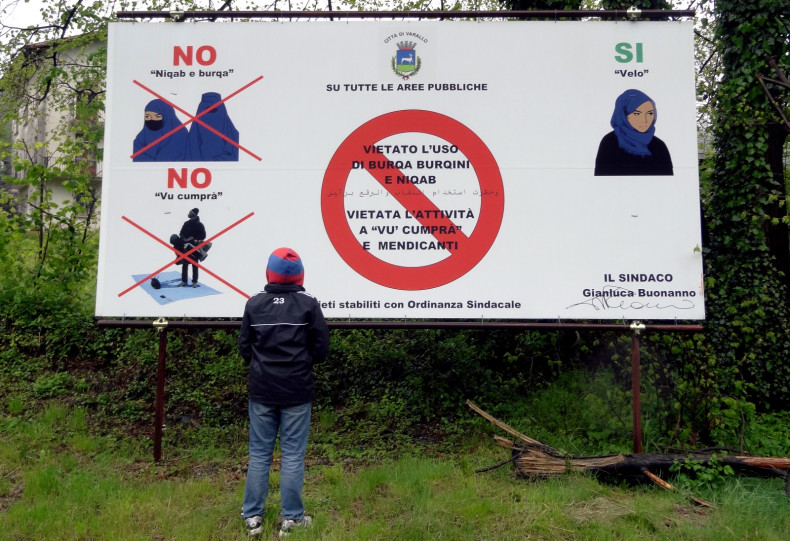 France has Europe's largest Muslim community but is also bound by secular values, meaning the full-face veil is banned. Although the group had many messages of support on Facebook some were scathing at the suggestion that being against such an event was racist. On hearing the event had been cancelled Stephane Boyer Tweeted: "It is a victory of our values. We must never give in."