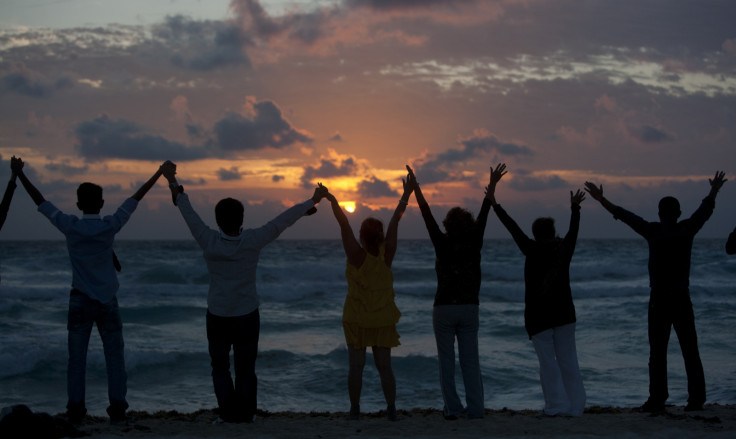 International Friendship Day, as declared by the United Nations, falls on 30 July every year.
However, most countries celebrate the day on the first Sunday of August and this year it falls on 2 August.
On Friendship Day 2015, IBTimes UK brings you top ten quotes to share with your friends and celebrate the everlasting bond.
"The best friend is the man who in wishing me well wishes it for my sake." - Aristotle
"The better part of one's life consists of his friendships." - Abraham Lincoln
"Walking with a friend in the dark is better than walking alone in the light." - Helen Keller
"Love is the only force capable of transforming an enemy into friend." - Martin Luther King, Jr.
"Anybody can sympathise with the sufferings of a friend, but it requires a very fine nature to sympathise with a friend's success." - Oscar Wilde
"Friendship is always a sweet responsibility, never an opportunity." - Khalil Gibran
"True friendship is like sound health; the value of it is seldom known until it be lost." - Charles Caleb Colton
"A real friend is one who walks in when the rest of the world walks out." - Walter Winchell
"Your friend is the man who knows all about you, and still likes you." - Elbert Hubbard
"Don't walk in front of me. I may not follow. Don't walk behind me, I may not lead. Walk beside me and be my friend." - Albert Camus