Eat Your Way to Happiness With Fruit and Veg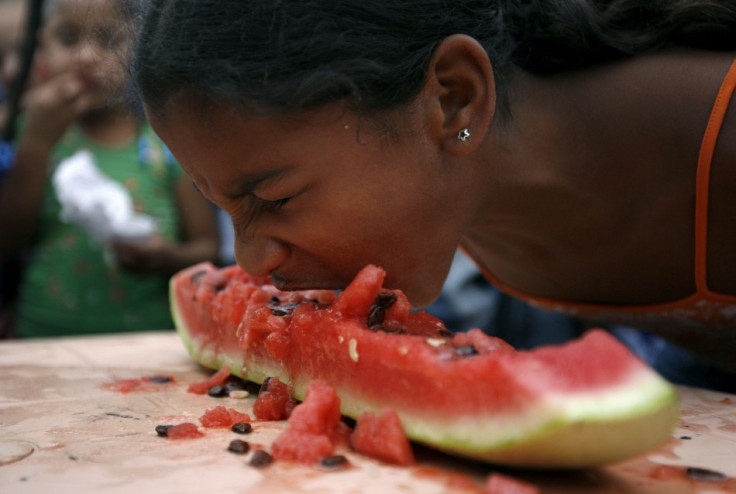 Eating your way to happiness is one way of avoiding Blue Monday, known as the most depressing day of the year, which this year falls on 21 January.
High blood levels of antioxidants - of which carotenoids are one form - may be a marker of good health.
"Individuals with greater optimism tended to have greater levels of carotenoids such as beta-carotene," said lead investigator Julia Boehm of the Harvard School of Public Health.
Antioxidants help keep other molecules in the body from producing free radicals, which can damage cells and contribute to disease.
One theory is that antioxidants might have a de-stressing effect.
"This is the first study of its kind to report a relationship between optimism and healthier levels of carotenoid concentrations," Boehm added.
People who ate two or fewer servings of fruits and vegetables a day were significantly less optimistic than people who ate three or more servings a day
Researchers found that people who were more optimistic had up to 13 percent more carotenoids in their blood than people who were less optimistic.
However, the relationship between optimism and carotenoid levels could be explained by the fact that more optimistic people tend to engage in healthier behaviours such as eating fruit and vegetables and avoiding cigarette smoking.
Last year, scientists at Warwick University found that the happiest people were those who ate seven portions of fruit and veg a day.
At the time, lead researcher Professor Andrew Oswald said he was "stunned" when he looked at the data.
"We think we're on to something really important here," he said. "However, we don't really know why this is - whether there is something in the biochemistry of the fruit and veg which works inside humans.
"We know that fruit and veg carry a lot of antioxidants and those protect us against attacks on the body. But how that works through into our minds and emotions, researchers have no idea."
© Copyright IBTimes 2023. All rights reserved.