Frustrated Lewis Hamilton proposes F1 changes after Chinese Grand Prix practice is cancelled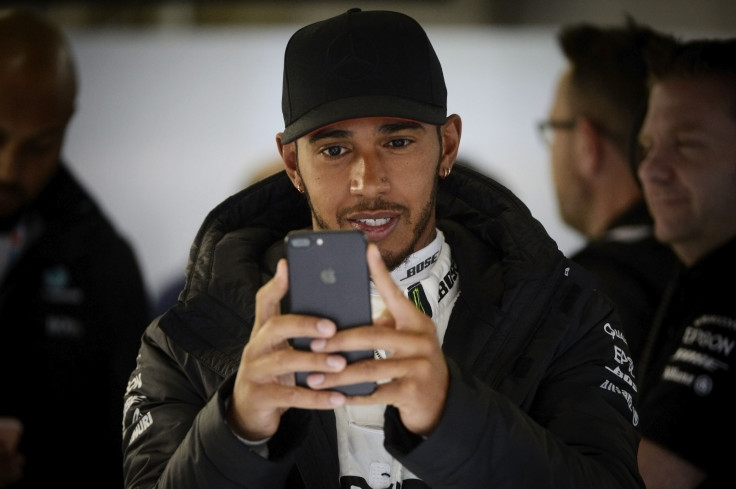 KEY POINTS
Second practice in Shanghai was called off due to poor visibility.
Hamilton leads the calls for practice sessions to be moved to Saturday.
Practice sessions ahead of Sunday's Chinese Grand Prix were forced to be called off due to poor visibility with Lewis Hamilton urging Formula 1 heads to find a "solution" to address schedule disruptions.
Despite conditions looking satisfactory at track level, both sessions on Friday (7 April) were curtailed in Shanghai as low cloud and smog prevented a medical helicopter from landing at a designated hospital 38km away from the circuit. Safety rules require the mandatory availability of the safety helicopter before any cars can to take to the track.
There were just 22 minutes of track action on Friday morning before concerns over weather conditions prompted the first red flag off the day.
Red Bull's Max Verstappen was fastest during his 10 minutes of running on a damp track, with Mercedes driver Hamilton and Ferrari duo Sebastian Vettel and Kimi Raikkonen managing just five laps between them.
With no action on the track, Hamilton tried to keep the crowd entertained but aired his frustration with the delays on Twitter, calling for F1's new owners to bring in changes.
"So sorry for all u either watching on TV or here at the track. We must find a solution to deal with weather issue."
The three-time champion also proposed mixing up the race programme and shortening the weekend schedule to it takes place over just two days rather than three.
"Sat. program: 3 practice sessions, qualifying Sunday morning and then race? Who's down for the switch up?
"Seriously tho. This could actually be a blessing in disguise. A chance for new bosse to be proactive and be creative #switchupF1 #bestfans."
After Friday's problems, Sky Sports now report talks between team representatives and race authorities will be held to discuss the possibility of rescheduling Sunday's race and moving it to Saturday. Conditions are expected to deteriorate further ahead of race day, although the sport's governing body FIA insist plans will not be altered.
As things currently stand, qualifying is due to begin at 8am UK time on Saturday, with Sunday's race scheduled for 7am Sunday.
© Copyright IBTimes 2023. All rights reserved.