Sebastian Vettel remains adamant that Mercedes are favourites for the Formula One world drivers championship despite Ferrari clinching victory at the opening race at the Australian Grand Prix. The German beat pre-season title favourite Lewis Hamilton to victory in Melbourne ahead of what promises to be a fiercely contested campaign after three years of Silver Arrows dominance.
The Brackley-based team have won the individual and constructors' titles in each of the last three years, with few teams able to challenge. But a host of new regulations has levelled the playing field, leading to Ferrari making significant gains on Mercedes and claiming victory in the first race of the season.
Vettel and Hamilton spent most of pre-season attempting to claim a psychological edge over their rivals, billing each other as the driver to beat in 2017. And the four-time world champion has continued that approach and believes Mercedes remain the front-runners for silverware this term.
"Mercedes have to still be the favourites," said Vettel. "We had a very, very strong first race but, in the team, we are just looking at it race by race. We know we have a good package which puts us in a strong place. But we have a lot of things we need to do to keep up with them.
"A lot of things have changed since last season. We have evolved, we are in a much better position and people are more comfortable throughout the whole team. The work going in is a lot more targeted and we are more confident with how we work now."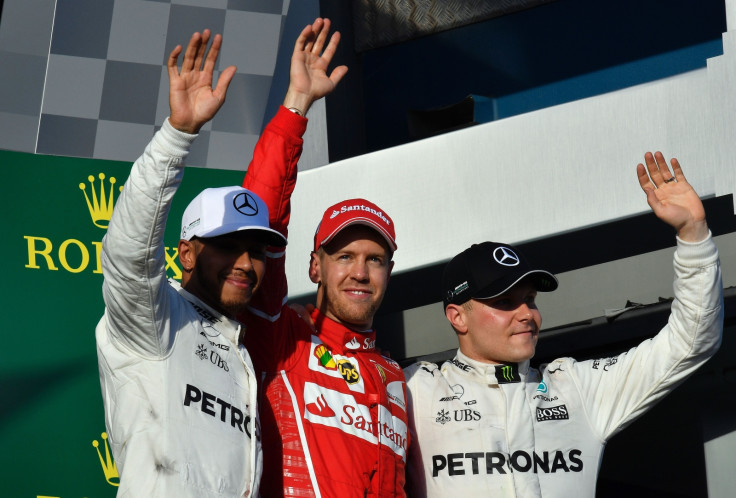 Though Mercedes were undone by the time Hamilton lost in between pit-stops at Albert Park, it was Ferrari's pace rather than any strategic errors which led to Vettel's victory. But the ex-Red Bull driver is unwilling to get ahead of himself despite claiming his first race win for 18 months.
"Maybe my memory is wrong, but I remember [2016] better than what people make out of it now," he added. "For sure it wasn't the season that we wanted to have, so after one race, it's easy to say that this year is better than last year, but it's only one race. It's the start of the season. But for sure, a lot of things have changed since last year, the team has evolved.
"I think we generally are in a much better position. People are more comfortable throughout the whole team. I think the work that is going in is a lot more targeted and overall I think we're more confident with the way we work now. Hopefully we can keep up that trend to show that on the track."