How F1's first ever 'pit stop' 3D printer is putting McLaren back into pole position
Stratasys 3D printing technology is bringing 'race-ready' parts to McLaren's 2017 Formula 1 car.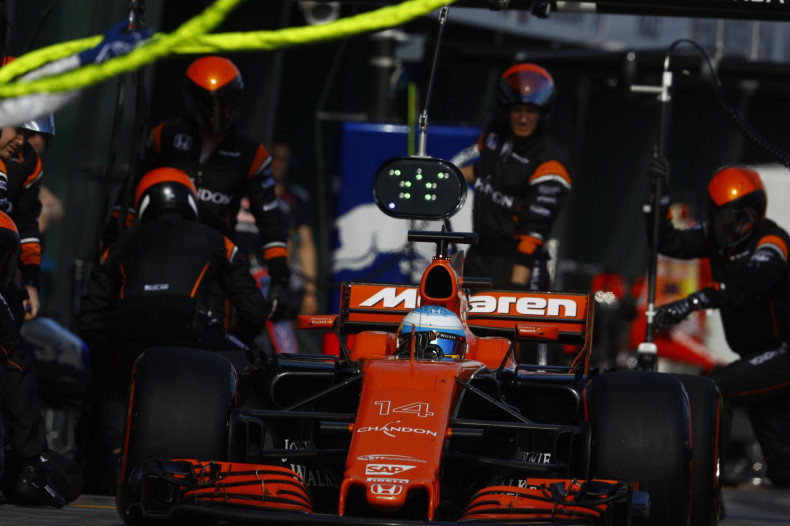 McLaren Racing has announced plans to bring "race-ready" 3D printed components to its 2017 McLaren Honda Formula 1 race car. In a first for F1, McLaren also revealed that it will be bringing the motorsport's first ever trackside 3D printer to the Bahrain Grand Prix on 16 April.
The pit stop-style printer comes as part of McLaren's ongoing expansion of 3D printed tech, which it hopes will produce key parts and to go from a mere concept to the starting grid in record time.
Developed by Stratasys, which announced a four-year partnership with the British racing team in January, the key parts will be produced using fused deposition modelling (FDM) and PolyJet printing technologies for both prototypes and vital components for the McLaren Honda cars competing in the 2017 World Championship.
The parts include carbon fibre-reinforced nylon brackets for the car's hydraulic system, rubber-like radio cables and even the rear wing flap, with production time decreased from weeks to days or even hours for each.
"We are consistently modifying and improving our Formula 1 car designs, so the ability to test new designs quickly is critical to making the car lighter and, more importantly, increasing the number of tangible iterations in improved car performance," said McLaren Racing's design and development director, Neil Oatley.
"If we can bring new developments to the car one race earlier - going from new idea to new part in only a few days – this will be a key factor in making the McLaren MCL32 more competitive."
While the newly-introduced track-side uPrint SE Plus printer will only be able to produce smaller parts, McLaren talked up the technology's potential influence on last-minute track testing by ensuring the team can replace parts among the glitz and glamour of the busy F1 schedule.
The larger parts will be made at McLaren Applied Technologies headquarters in Woking, Surrey, which IBTimes UK was told houses Stratasys 3D printing equipment worth around £1m in total.
"Formula 1 is one of the world's best proving grounds for our additive manufacturing solutions," said Stratasys president, Andy Middleton. "As the official supplier of 3D printing solutions to the McLaren-Honda Formula 1 team, we are working closely together to solve their engineering challenges in the workshop, in the wind tunnel, and on the track."
McLaren Applied Technologies was also recently announced as the provider of the improved battery technology which will enable the first ever single-car races in the all-electric Formula E racing competition for three seasons starting from the 2018/19 championship.