McLaren driver Fernando Alonso wants to see further signs of improvement when the new Formula One season resumes in Shanghai this weekend. The British-based team struggled in the opening grand prix in Melbourne, with Alonso retiring before the end while team-mate Stoffel Vandoorne finished last.
Reliability issues had disrupted McLaren's pre-season testing and having struggled during the last two campaigns another year of problems is expected. Alonso is in the final year of his contract with the team and having been approached by Mercedes to replace Nico Rosberg during the off-season there is uncertainty over his long-term future.
Among the primary issues the McLaren car is beset with is a lack of speed, which saw Alonso and Vandoorne occupy two of the bottom three cars through the speed traps at Albert Park. The team have since warned that the two long straights at the Shanghai International Circuit could expose that lack of power further.
Two-time world champion Alonso did produce glimmers of inspiration, at one stage running in the points, before having to withdraw but he is optimistic ahead of the weekend.
"Australia was a bit of a surprise for us, as we didn't expect to perform at the level at we did, although on paper, ultimately, the results show the reality," the Spaniard said. "We know there's a lot of work to do and we aren't delivering what we had aimed for pre-season, but equally we're pushing hard behind the scenes. Despite there being a few fly-aways at the start of the season, we're still expecting to upgrades at every race, including China.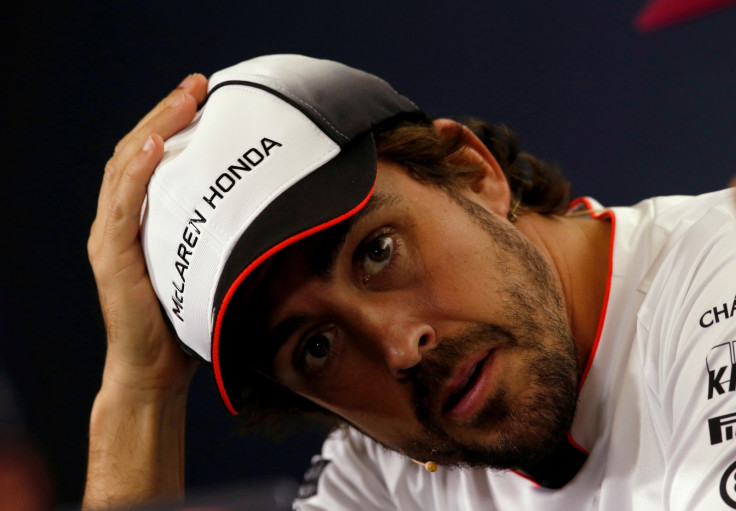 "In Shanghai last year everyone had their eye on the tyres as wear is typically high there and we often saw graining, but it'll be interesting to see how the new compounds perform on this type of track. The weather is often unpredictable and temperatures can change a lot over the weekend, so it's something all the teams have to manage with the balance and set-up of the car.
"Shanghai is a really quirky track – Turn one is actually my favourite corner on the whole calendar – and it provides a good test for the driver with a high average speed compared to the street circuit of Melbourne. I'm looking forward to seeing what the new cars are capable of there, and I hope we can at least have a trouble-free race and see where we are when the chequered flag falls."