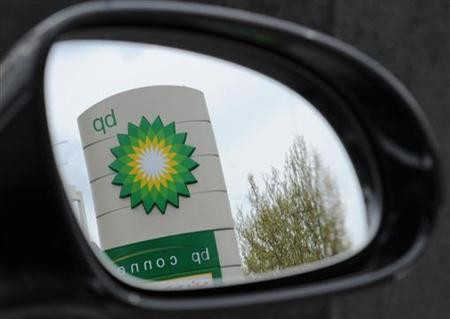 Shares in BP were down on the FTSE 100 in Thursday morning trading after the energy giant announced £10 billion worth of investment into four new oil and gas projects in a bid to maintain North Sea production "for decades to come".
BP, working in conjunction with Shell, ConocoPhillips and Chevron, have been given permission by the British government to go ahead with the second phase of development of its Clair field, which is located to the west of the Shetland Islands.
The "Claire Ridge Project", which will attract the bulk of the investment, will see the construction of two new platforms, linked by a bridge, which will be capable of producing an estimated 640 million barrels of oil. The platforms are expected to become operational in 2016 and will enable oil production to continue at the Claire field until 2050.
In addition to the construction of the new platforms, BP will be extending the Claire field, as well as continuing the development of its Devenick, Schiehallion, Loyal and Kinnoull fields.
The company said around half its total investment would be spent in Britain and would lead to the creation of around 3,000 oil and supply chain jobs in the country.
Prime Minister David Cameron said, "I am delighted to give the go-ahead for this project; this investment is great news for Aberdeen and the country and provides a massive boost for jobs and growth. It shows the confidence that there is to invest in the North Sea - we have cutting edge technology, world class skills and expertise and a UK Government that is committed to do what we can to secure future investment."
BP Chief Executive Officer Robert Dudley, commented, "Although it began over 40 years ago, the story of the North Sea oil industry has a long way yet to run. BP has produced some 5 billion barrels of oil and gas equivalent so far from the region and we believe we have the potential for over three billion more.
"After some years of decline, we now see the potential to maintain our production from the North Sea at around 200,000-250,000 barrels of oil equivalent a day until 2030. And we are working on projects that will take production from some of our largest fields out towards 2050."
By 10:15 shares in BP were down 1.08 per cent on the FTSE 100 to 407.50 pence per share.