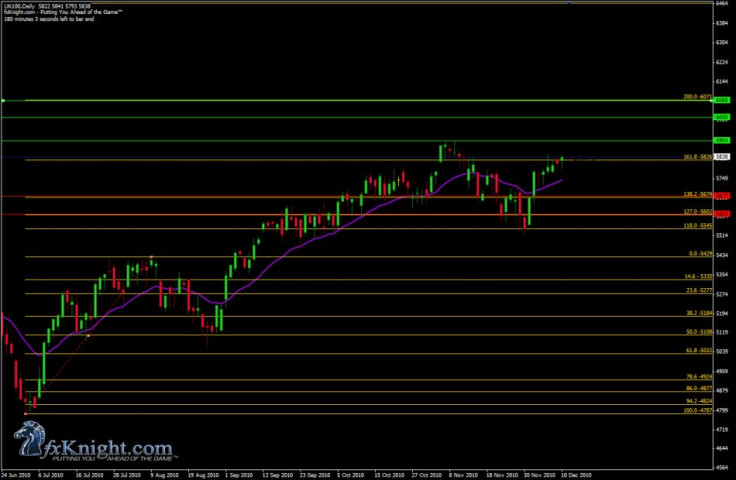 The FTSE 100 bounced back Tuesday amid hopes that the International Monetary Fund soon will agree on a package to resolve the debt crisis.
The index rose by more than 200 points, around 4 per cent, adding £53 billion to the value of the top 100 firms.
European markets also saw a rise as a result of banking stocks, France's Cac index ending up 5.7 per cent and Germany's Dax 5.3 per cent.
The London rally was its best trading session since May 2010.
The news has come as a relief across Europe and Wall Street, as it began to recover from the large losses suffered last week as G20 leaders expressed frustration over the euro zone's reluctance to deal with the worsening deb crisis in Greece.
Tuesday night, Greek Prime Minister George Papandreou began talks with German Chancellor Angela Merkel over his country's financial reforms.
Greece is currently anxiously waiting to hear whether it will get the latest €8 billion (£6.95 billion) installment of a €110 billion (£95.5 billion) bailout before it runs out of money next month.
If it does not, there are fears the country could be bankrupt by mid-October which would have huge financial implications all across the world.
The banks also moved upwards on the back of market optimism, with Barclays climbing by 5.6 per cent and Royal Bank of Scotland higher by 7.1 per cent and Lloyds Banking Group advancing 5 per cent.
Oil prices also lifted as fears of a global recession resided, with Brent crude in London lifting nearly 2 per cent to $106.72 a barrel.