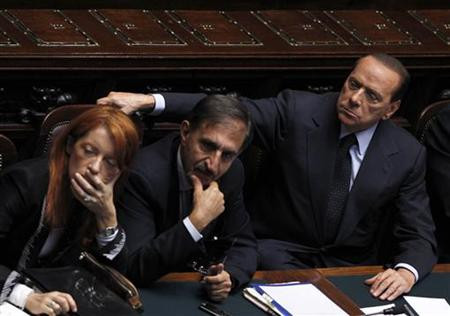 Shares in British banks were broadly up on the FTSE 100 in morning trading ahead of an Italian debt sale.
Italy will be attempting to sell off 6.5 billion euros of bonds in a bid to ease its debt crisis, which is part of the wider eurozone debt crisis.
The situation in Italy is seen to be particularly significant as, unlike Greece, Portugal and Ireland, Italy is one of the debt struck "PIIGS" seen as being "too big to fail".
In addition to the Italian debt sale, China today announced a narrowing of its trade surplus in September, a reminder that economic problems are not confined to Europe.
By 09:30 shares in Lloyds Banking Group were up 0.22 per cent to 36.32 pence per share, RBS shares rose 1.24 per cent to 26.13 pence per share and Barclays shares climbed 0.72 per cent to 188.35 pence per share.
However HSBC saw its shares decline 0.19 per cent to 528.10 pence per share.
Overall the FTSE 100 was down 0.63 per cent to 5,407.74.