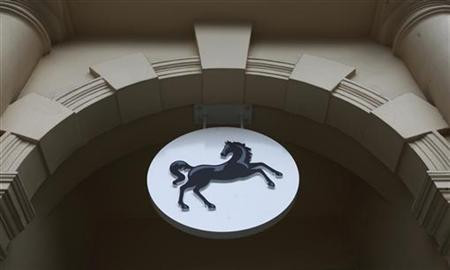 Shares in British banks were broadly down on the FTSE 100 in morning trading as investors, unusually perhaps, awaited news from Slovakia.
The small East European nation is the last member of the euro zone yet to agree to the expansion of the European Financial Stability Facility to deal with the debt crisis.
While the vote in the Slovak Parliament is expected to go in favour of ratification, such a result is by no means assured in the divided legislature.
Ahead of the vote shares in British banks were broadly down.
By 10:30am shares in Lloyds Banking Group were down 0.38 per cent to 35.56 pence per share, RBS shares declined 0.08 per cent to 24.59 pence per share, Barclays shares dropped 1.36 per cent to 169.75 pence per share and HSBC shares fell 1.85 per cent to 509.50 pence per share.
Overall the FTSE 100 was down 0.95 per cent to 5,347.87.