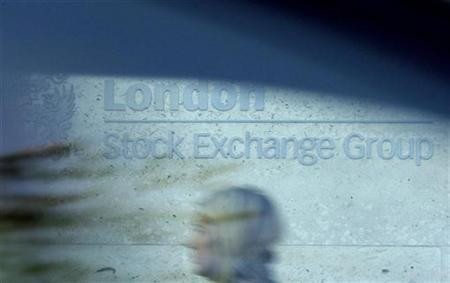 The FTSE 100 rose in morning trading on Friday thanks to gains by BP after the energy giant succeeded in putting a containment cap on the source of an oil leak which has been described as the greatest ecological disaster to face the USA in its history.
The Obama government has initiated a criminal investigation into BP after its failure so far of attempts to end the leak.
BP shares took a severe knocking early in the week as the leak continued, however today they started to rally and also boosted fellow energy company Royal Dutch Shell. By 11:39 shares in BP were up 1.75 per cent to 446.50 pence per share while Royal Dutch Shell shares increased 0.56 per cent to 1,783.50 pence per share.
Miners however fell after early gains. In early trading shares in Anglo American, Eurasian Natural Resources and Rio Tinto rising 0.7 to 0.8 per cent. However by 11:39 shares in Anglo American were down 0.31 per cent to 2,597.00, Eurasian Natural Resources shares fell 0.78 per cent to 1,023.00 pence per share while Rio Tinto shares declined 0.35 per cent to 3,161.00 pence per share.
Among banks shares in Lloyds Banking Group were down 0.64 per cent to 57.18 pence per share, RBS shares fell 1.22 per cent to 45.32 pence per share, Barclays shares dropped 1.76 per cent to 300.60 pence per share while HSBC shares were flat at 639.40 pence per share.
Overall the FTSE 100 was up 0.22 per cent to 5,222.91.