Fully autonomous Tesla 'will blow people's minds', says Elon Musk
CEO optimistic for future despite first driverless car fatality and drop in company profits.
Fully autonomous cars capable of driving themselves in any situation are closer than we think, according to Elon Musk. The Tesla boss says his company is preparing to reveal a technology which will "blow people's minds".
Musk's optimism comes in the wake of the first recorded fatality caused while a Tesla was being driven in the semi-autonomous Autopilot mode.
Joshua Brown, 40, was killed on 7 May when his Model S crashed into the trailer of a truck which was turning across the road in front of him. Neither he nor the Tesla's Autopilot system could differentiate between the white trailer and a bright sky behind it.
During a conference call with developers on 4 August, shortly after Tesla posted a near-$300m (£220m) loss for the second financial quarter, Musk said of Autopilot's future: "All I will say is full autonomy is going to come a hell of a lot faster than anyone thinks it will. What we've got will blow people's minds, it blows my mind...it'll come sooner than people think."
As part of his "master plan" for Tesla, of which part two was published in July, Musk sees a future where fully autonomous Teslas will act as robotic taxis, earning money for their owners while they are at work, asleep or on holiday.
Musk added: "I am very optimistic about this. It blows me away the progress we are making. And it if blows me away, it's really going to blow away other people too when they see it for the first time."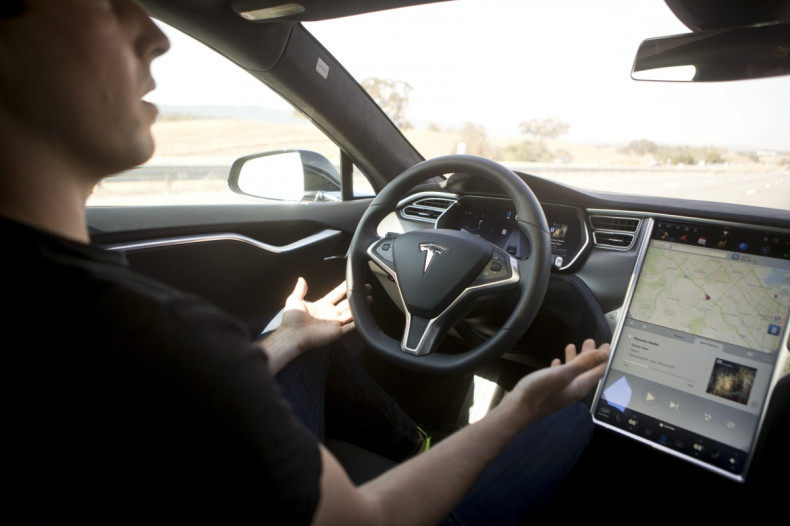 An announcement is expected from Tesla before the end of 2017, in which Musk is tipped to reveal a major update to Autopilot. In June, he said there will be "really big news" coming soon, and that Tesla will "do the obvious thing".
But whether this system will be legal to use on public road right away remains to be seen. Musk has previously said that, while the hardware and software is making significant progress, legislation lacks behind.
Musk also used the 4 August conference call to tease two new Tesla vehicles. He said prototypes of a new minibus and articulated truck will be revealed within the next six to nine months, and will go on sale before 2021.