With his passion for space and desire to move humanity to Mars, Elon Musk is often compared to a James Bond villain. This likeness has now taken a step closer to reality after a sign reading "Top Secret: Project Goldfinger" was spied in Tesla's California car factory.
Spotted in an area where photographs are prohibited, the sign shares the same title of the third James Bond films, released in 1964 and featuring villain Auric Goldfinger and a gadget-filled Aston Martin DB5 complete with ejector seat and machine guns.
Car blog Jalopnik, which first saw the sign, asked Tesla representatives but was told no one knew what it referred to. Even Tesla chief executive Elon Musk claimed to have no idea what Project Goldfinger is, suggesting it was "probably a joke".
"The paper sign was attached to a temporary wall sealing off an area from prying eyes near a stamping section of the factory," the website said.
But there is likely more to it than this. Tesla is known to name projects after James Bond films, including the Model S facelift from earlier in 2016 which was referred to internally as Project Spectre. Musk is also a James Bond fan, having bought for $1m (£760,000) the Lotus Espirt submarine used in The Spy Who Loved Me, which he plans to make into a working submersible which, powered by a Tesla motor, can switch into a car and drive both on land and in water.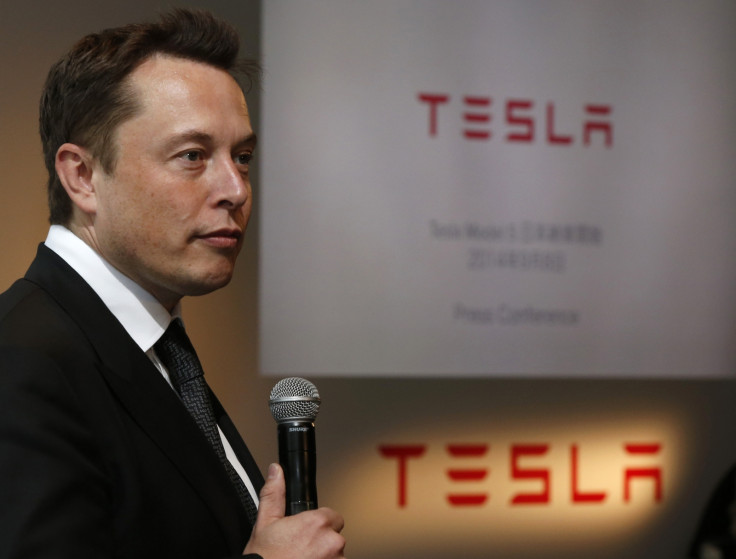 The same car features in an 'Easter egg' hidden in the software of the Model S and Model X. Renaming the driver's name to 007 turns an image of the car into the submarine when the suspension ride height is adjusted.
The Model Y is a likely candidate for what Project Goldfinger is; previously alluded to by Tesla and Musk, this is a sports utility smaller than the Model X and based on the same chassis as the Model 3, and with a similarly low price, likely around £40,000. It could also refer to a new version of the Roadster, Tesla's first car, or perhaps Musk will finally his plans to move into a hollowed-out volcano.