Funkmaster Flex Jay Z feud: Hot 97 host threatens to ruin rapper's career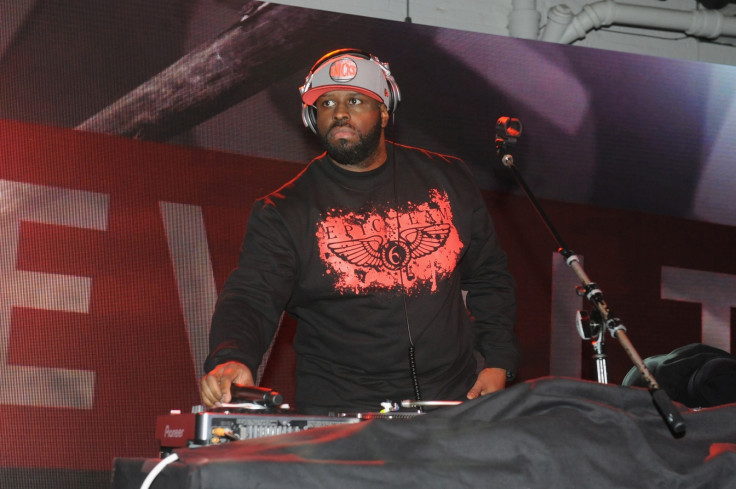 Radio host Funkmaster Flex has reignited his feud with Jay Z through an epic on-air tirade threatening to ruin the rapper's career.
"I let you live in this town, don't think I can't ruin you," Flex said. "Because that's a nice feather in my cap if I ruin you. Today we bumpin' heads. Your site's trash."
After slating Jay's website Life + Times, in an aggressive follow-up rant the Hot 97 host went on to claim that the Roc Nation boss had tried to steal his ideas.
Flex claims that when he released his DJ Funkmaster Flex app, a writer from Life + Times interviewed him about the digital development, but when the story came out, it didn't feature any of those details. The DJ believes those details were omitted because they were incorporated into Jay Z's own Magna Carta app via Samsung.
The 47-year-old states that when he received a second interview request from Life + Times, centred around the his involvement in the latest Dipset reunion, he could no longer stay silent. Dipset were once Jay Z's biggest music rivals.
"You wanna know how we movin', and what's the next move, I know it, I'm not stupid. Y'all played me with the app already and I figured that out. But I let y'all slide and you took what I said for 'I'm soft', that's why I'm dealing with you today."
After letting loose, Flex rounded off his 15-minute tirade by informing Beyoncé's husband that he is not scared of him or his team.
"In 2015, you are a commercial, corporate rapper that drops a little catchphrase every three months," Flex said. "There's nothing wrong with that. I think that's super dope. Don't talk to me funny in the text, bruh. I don't work for you.
"Don't you ever capitalise your name in my phone no more, bro," he added.
"We not scared of you. This radio station doesn't need you or care. Actually, the whole company doesn't need you. You can't call the bosses like you do other things," Flex added. "Stop having people call me. It's nonsense. I'm not picking up and I don't have anything to say cause I don't wanna talk to you. That's that."
Jay Z has not responded to Flex's scathing attack.
© Copyright IBTimes 2023. All rights reserved.