Furious 7 has smashed records after passing the $1bn (£662m) mark at the worldwide box office, becoming the fifth highest-grossing movie of all time.
The action movie, which stars Vin Diesel, Michelle Rodriguez and Paul Walker, enjoyed its fourth week at number one in the US after taking an extra $18.3m (£12.1m) on top of the $320.5m (£210m) it has already grossed in the country.
Now after hitting the $1.3bn mark globally, it has now surpassed Disney's hit animation Frozen which took $1.27bn worldwide following its release in 2013.
Furious 7 now sits at number five on the highest-grossing movie list, behind the likes of Harry Potter and James Cameron's Avatar and Titanic. It is the third movie to cross the $1bn mark internationally.
It is speculated that Furious 7 could be dethroned from the top of the box office next week after the release of Avengers: Age Of Ultron, which brought in £133.8m ($201.2m) in 44 countries during its opening weekend.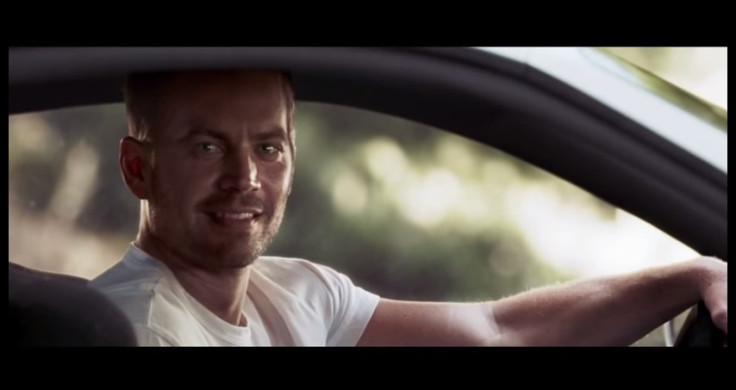 The box office isn't the only place Furious 7 is smashing records as the soundtrack's lead single, See You Again, featuring Wiz Khalifa and Charlie Puth has hit a milestone on Spotify after accumulating more than 4.2 million listens in just seven days.
Furious 7 is the final movie to star actor Walker who died in a car crash in November 2013. Despite his sudden death, the action franchise will continue as Furious 8 has been confirmed.
The New York Daily News recently suggested that Walker's brother Cody Walker could replace the late actor in future instalments after stepping in to film some scenes for Furious 7.
Cody's manager Matt Luber told the publication: "I'm not sure if they are going to make an eighth movie, but if they did, I'm sure he would entertain a conversation (about a role)," adding that Cody's acting career is in its "beginning stages".
During his recent appearance on Jimmy Kimmel Live!, lead actor Diesel teased details for the eighth instalment and revealed that it will head over to the Big Apple.
He said: "You know I always think of these films multiple pictures in advance. I think of them as trilogies. Kurt Russell came in for this movie, but we really hired him because of a story that follows this. That takes place in New York."