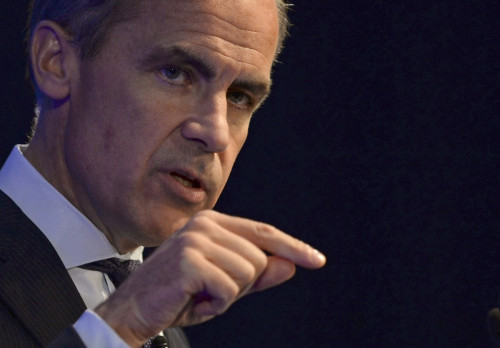 Bank of England governor Mark Carney has launched a formal review into allegations that the institution condoned information sharing between currency traders while another senior official hit back at the claims.
During a Treasury Select Committee (TSC) hearing, the BoE's chief executive of the central bank's financial sector watchdog, the Prudential Regulation Authority (PRA), said he saw "no evidence yet to substantiate claims that a BoE official in any sense condoned" any form of FX market rigging.
"The BoE does not condone any form of market manipulation in any context whatsoever," added Andrew Bailey.
"The central bank first heard about [the claims and scandal] last October, and [they] are being taken very seriously."
Bailey added that the BoE had launched a review, which will be led by internal and external legal counsels. It would play a leading role in the Financial Conduct Authority (FCA) investigation into the forex market, he said.
The daily $5tn (£3.1tn, €3.7tn) currency market is the largest in the financial system and is pegged to the value of funds, derivatives and financial products.
Morningstar estimates that $3.6tn in funds, including pension and savings accounts, track global indexes.
FX rates are calculated are compiled by using data from a variety of submitted provisions on a number of platforms, such as Thomson Reuters.
It is then calculated by WM, a unit of State Street, to form WM/Thomson Reuters at 1600 GMT daily.
Scrutiny of the global currency market is intensifying as regulators in the UK, Switzerland, US and Hong Kong all work on investigations into allegations that traders have been trying to manipulate it.
Senior forex traders have exited some of the world's biggest banks in recent months, while others have been suspended. Regulators have demanded some banks hand over communications between traders, from emails to chat logs.