FX Fixing Scandal: Hundreds of Traders Tipped to be Implicated Via Chatrooms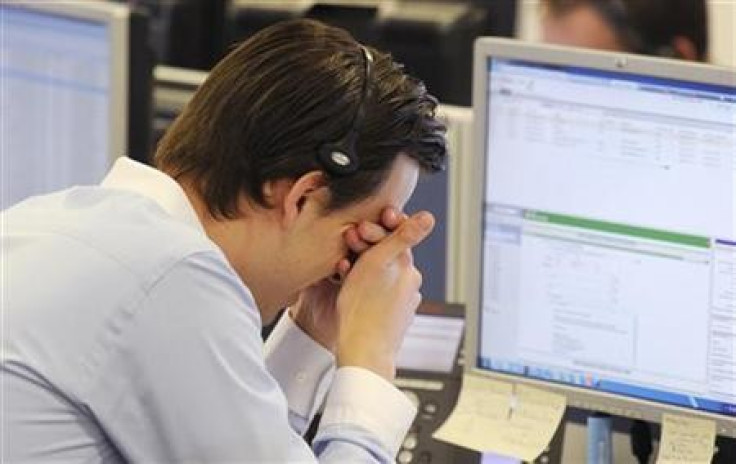 Banks are feeling the pressure as "hundreds" of traders are tipped to be implicated in the suspected manipulation of key foreign exchange rates across the globe.
According to a number of unnamed sources cited by Reuters, the prolific use of electronic chatrooms show groups of senior FX traders, known by names such as "The Cartel" and "The Bandits' Club".
These groups are alleged to have shared market-sensitive information surrounding the popular benchmark currency rate known as the London "fix".
Sources say that this could lead to "hundreds" of traders being implicated.
However, following the US, UK and Swiss regulators' crackdown on the banks, Citi, Deutsche Bank, JPMorgan, UBS, and Goldman Sachs have all banned electronic chatroom activities.
FX rates are calculated are compiled by using data from a variety of submitted provisions on a number of platforms, such as Thomson Reuters.
It is then calculated by WM, a unit of State Street, to form WM/Thomson Reuters at 1600 GMT daily.
The daily $5tn (£3.1tn, €3.7tn) currency market is the largest in the financial system and is pegged to the value of funds, derivatives and financial products.
Morningstar estimates that $3.6tn in funds, including pension and savings accounts, track global indexes.
Meanwhile, two of the largest FX dealing banks on the planet, Deutsche Bank and Citi, have suspended a number of traders and spent millions of pounds in a bid to help regulators with their investigations into FX rate rigging.
Deutsche Bank has allegedly spent millions of dollars going through traders' emails and chat sessions looking for specific dates, phrases and keywords in a bid to root out evidence of wrongdoing
According to industry statistics, Deutsche Bank and Citi account for a combined 30% of FX market turnover.
On 15 January, reports said that Deutsche Bank suspended one New York based trader who deals in Argentian pesos, after allegedly finding emails that indicated attempts to manipulate benchmark foreign exchange rates.
The reports add that there are indications that there may be further cases of possible FX market manipulation.
While Deutsche Bank said it would not comment on individuals cited in media reports, it reiterated an ongoing statement that it was cooperating with investigations and would take disciplinary measures with regard to individuals if merited.
Meanwhile the US regulators, Federal Reserve and Office of the Comptroller of the Currency (OCC), were said to have descended on Citi's London headquarters.
An OCC spokesman said the OCC has an office in London to support its large bank supervision team there, so it would not be surprising that they have people visiting London branches of US banks.
© Copyright IBTimes 2023. All rights reserved.