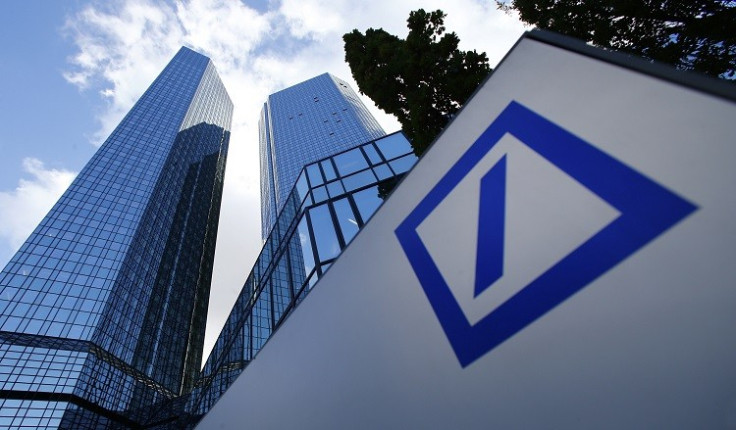 Deutsche Bank has suspended one New York based trader who deals in Argentian pesos, after allegedly finding emails that indicated attempts to manipulate benchmark foreign exchange rates.
According to a report in the German daily Die Welt, there are indications that there may be further cases of possible FX market manipulation.
While Deutsche Bank said it would not comment on individuals cited in media reports, it reiterated an ongoing statement that it was cooperating with investigations and would take disciplinary measures with regard to individuals if merited.
The daily $5tn (£3.1tn, €3.7tn) currency market is the largest in the financial system and is pegged to the value of funds, derivatives and products.
Morningstar estimates that $3.6tn in funds, including pension and savings accounts, track global indexes.
In October 2013, Deutsche Bank revealed that its balance sheet was hit by billions of euros of litigation costs which subsequently led the German lender to report a near 100% drop in profits.
Deutsche Bank has allegedly spent millions of dollars going through traders' emails and chat sessions looking for specific dates, phrases and keywords in a bid to root out evidence of wrongdoing.
Meanwhile, a number of banks around the world have revealed that they have launched internal reviews into their FX trading procedures, after America's Department of Justice and the Federal Bureau of Investigation launched a criminal investigation into whether the world's biggest banks attempted to manipulate the currency markets.
Switzerland's Financial Market Supervisory Authority (Finma) is also looking into whether FX market rigging has occurred.
On 23 October, an RBS sales team sent an email to clients to say that it is reviewing how it trades in the minutes before key FX benchmarks are set.
At the beginning of November, Lloyds Banking Group confirmed that it is reviewing its currency trading processes.
On 30 October, the Royal Bank of Scotland revealed that it is assessing its currency trading processes in a bid to calm client fears over a potential marketing rigging investigations.
RBS said in a statement that "we are currently considering processes around the benchmark service."