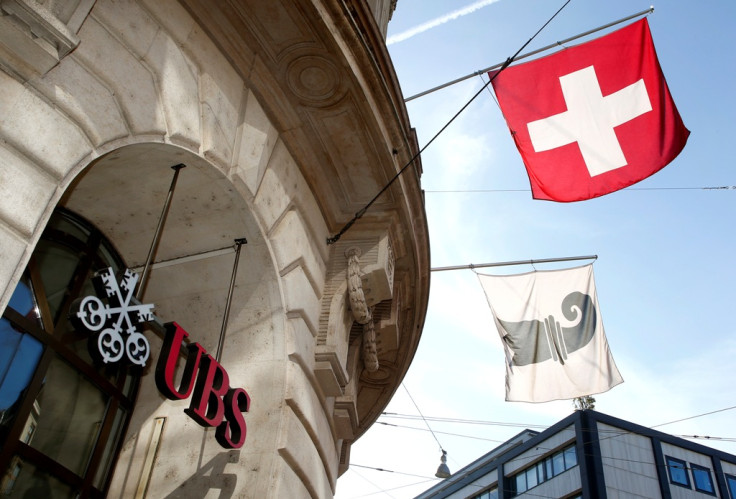 Swiss banking major UBS has said it is engaged in "advanced talks" with the US Department of Justice to settle allegations that it tried to manipulate foreign exchange rates.
"Discussions with [the justice department] have continued and are at an advanced stage, although no agreement has been reached with the [department] on the form of a resolution," the bank said in its quarterly earnings report.
The company added that it has set aside an "adequate" amount of money to cover settlements with the Justice Department and other authorities.
For the first three months of 2015, the bank reported a pre-tax profit of 1.98bn Swiss francs (£1.4bn, €1.9bn, $2.1bn), compared to 1.05bn francs in the same period last year.
Net interest income, a key measure for banking institutions, rose 4% to 1.64bn francs in the quarter, from 1.57bn francs in the first quarter of 2014.
"I'm pleased with the strong quarter. We stayed close to our clients, we stayed disciplined on risk and we delivered across all businesses and regions," said Sergio Ermotti, UBS chief executive.
"The results again demonstrate the benefits of a strategy defined early and executed with a focus on long-term value creation."
UBS is among banks that are being probed by regulators across the globe over the possible rigging of foreign exchange markets. The bank has already suspended at least five employees in connection with the case.
It is alleged that some foreign exchange traders at several banks have colluded to artificially fix rates in the $5.3tn-a-day foreign exchange market.
The regulators have already fined six banks a total of $4.3bn for failing to stop traders from wrongdoing.