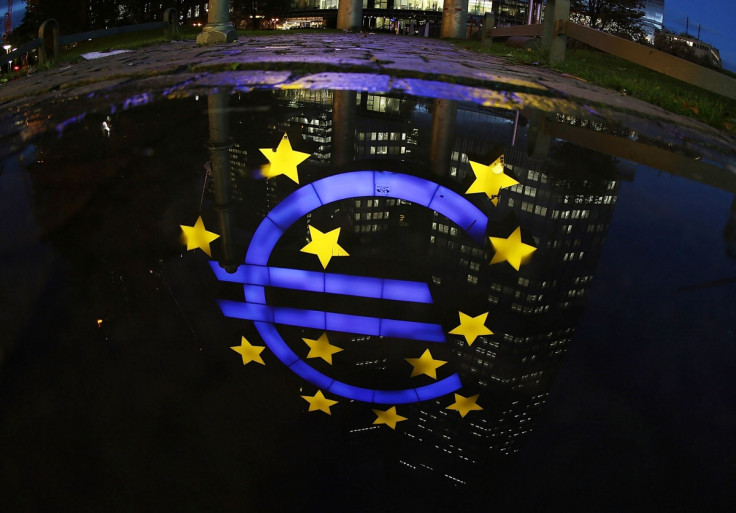 Strong economic data from the Eurozone put the euro on the front foot on Friday (24 March), with the common currency gaining ground against its main rivals.
By early afternoon, the euro was 0.44% and 0.13% higher against the pound and the dollar, trading at 0.8650p and $1.0797 respectively.
The latest business survey carried out by IHS Markit showed the Eurozone economy grew steadily in March, which would explain why members of the European Central Bank (ECB) have hinted at reducing fiscal stimulus measures.
The Markit Composite Purchasing Managers' Index (PMI) climbed to 56.7 in the current month, higher than the 56 reading recorded in February and the highest level in almost six years. The reading was also above analysts' expectations for a 55.8 figure.
"Despite Brexit and the uncertainty of the next few elections, the Eurozone's economy is showing signs of recovery," said Carlo Alberto De Casa, chief analyst at ActivTrades.
"From a technical point of view, a closure above $1.0825 will show the strength of the euro and may open space for further rallies.
"The market is also now pricing the fact that it will become more difficult for [ECB President Mario] Draghi to keep the quantitative easing [programme going]."
Fawad Razaqzada, market analyst at Forex.com, added political risks remained high with the upcoming French elections but it might not have as big an impact on the euro as expected.
"So far however this hasn't had a major impact on investor confidence," he said.
"That could easily change of course, but if it will likely hit the European stock markets rather than the single currency, as it did during the height of the Greek debt crisis."
Over in Britain, the pound slipped back as the euro surged and also fell against the dollar, dropping 0.37% to $1.2473. Meanwhile, the greenback struggled for direction as investors awaited a vote on a healthcare plan, which is seen as the first major test of President Donald Trump's ability to push through reforms.
The greenback was 0.27% higher against the yen, trading at ¥111.24, and gained 0.15% against the Canadian dollar, exchanging hands at CAD$1.33710, but was broadly flat against its Australian counterpart and against the Swiss franc respectively.
On Thursday, the US House was expected to vote on Speaker Paul Ryan's healthcare plan, a replacement for the 2010 Affordable Care Act, which is often referred to as Obamacare. The vote was postponed after negotiations with members of the hardline conservative Freedom Caucus stalled and the vote is expected later today.
"While Trump has threatened that without a vote to the healthcare bill he will move on to other agenda's, markets may interpret a potential failure today as something that could create some headwinds for the pending tax reforms and infrastructure spending," said FXTM research analyst Lukman Otunuga.